A major leader in driving adoption of machine vision technology across a wide range of industry verticals in Russia, Basler AG celebrated their 7th year as a Machine Vision Sponsor at All-over-IP in 2019. Vladimir Plyusnin, Regional Sales Manager at Basler AG, is sharing his audience quality insights.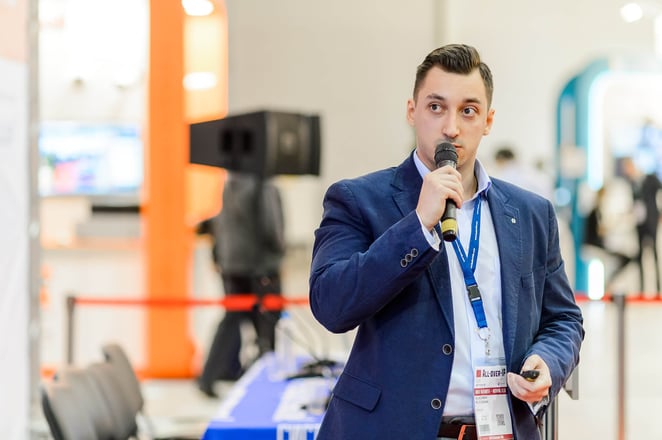 Vladimir Plyusnin
Regional Sales Manager
Basler AG


Thank you, All-over-IP Team, for the ever unique environment that makes a difference in establishing new business connections. In 2019, All-over-IP provided us again with great opportunities to launch new products in Russia as well as to showcase the rest of our portfolio and have conversations with our potential and existing customers.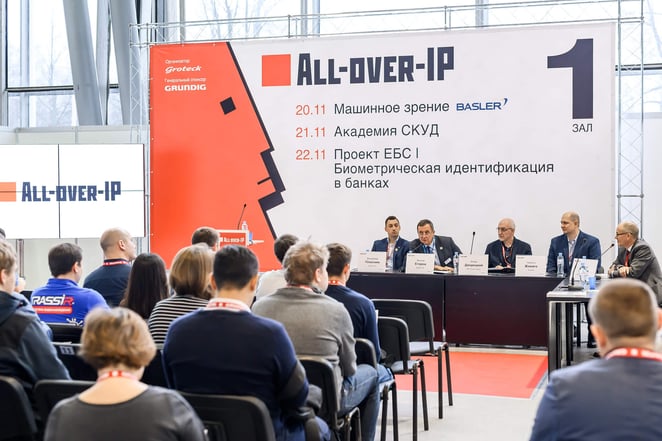 In 2019, All-over-IP delivered a continuing high standard of lead generation with an improved quality of visitors. The audience was very aware of machine vision technology, so we had focused conversations with current and potential customers. They came up with specific cases and requests to recieve relevant detailed advice from our side. Many of them had experienced the use of machine vision cameras regularly and approached us with their existing challenges.

There were interesting sets of questions regarding traffic monitoring and physical security applications. We connected with new potential customers in the food, agricultural, retail, banking, building and construction industries.
At All-over-IP 2019, Basler AG introduced the next generation of the ace camera series with unique "beyond" features: ace 2 and ace 2 Pro. The fundamentally new area scan cameras took into account the rise of various customer needs from the industry automation, traffic monitoring, retail, medical and life sciences verticals. Basler also presented its new blaze ToF camera for 3D form and volume measurement in logistics and robotics, and the new Basler boost line of cameras with CoaXPress 2.0.
Our new camera series received a gush of praise from partners. Functionality we had on display was sufficient to meet customer needs. We know of existing installations based on these cameras in Russia. A number of questions provided a good foundation for conversations with visitors including:

biometric identification;

transportation security;
object positioning that can be provided with a number of methods
industry automation.
---

All-over-IP Business Forum
Connects the hi-tech industry and accelerates revenue streams from physical security, the Internet of Things, embedded vision, biometrics, artificial intelligence, digital cities and factories since 2008.
General Sponsor: GRUNDIG Security
Sponsors and Partners: AxxonSoft, Electronika, Basler AG, Rubicon, Faceter, Milestone Systems, Fort-Telecom, rubetek, OSRAM LED Engin, HeadPoint, Dahua Technology
Nov 25–27, 2020 Moscow
www.all-over-ip.ru