A global specialist for imaging, FRAMOS GmbH returned to All-over-IP in 2019 to introduce its embedded vision portfolio and expertise to the Russian market. FRAMOS has been active in Russia for many years but the company is only beginning to get a foothold on the market. Daria Scheel, Regional Sales Manager Russia at FRAMOS GmbH, has shared her opinion on All-over-IP 2019 Business Forum.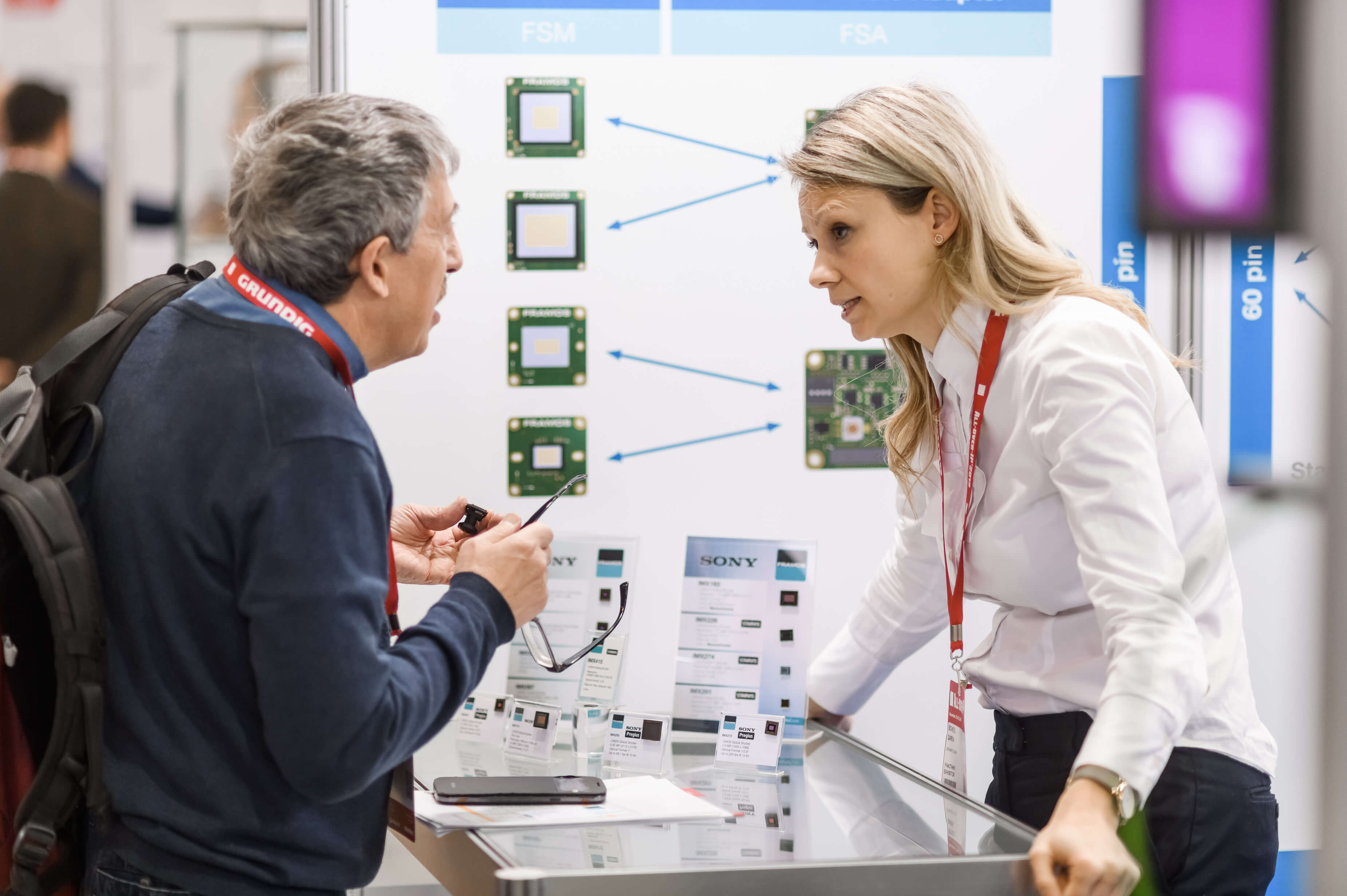 Daria Scheel
Regional Sales Manager Russia
FRAMOS GmbH


We are happy to sort of rediscover All-over-IP Business Forum in 2019. Professional commitment of the show team, lovely atmosphere, a variety of participants, an ability to join roundtables and meetups to learn more about the local market and exchange ideas have become a source of inspiration for us. We believe All-over-IP 2019 has become an accelerant for our business in Russia for embedded vision.

Part of our visitors were distributors. They were interested to find the right components for their solution packages to satisfy specific needs of their customers. This is very important for us as we are looking to expand our partner network in Russia.

Others were camera developers and OEMs. Those were very valuable meetings enabling us to enter new partnerships with Sony sensors, our proprietary sensor module ecosystem, integration and customization for embedded vision projects in the industry and production, facial recognition, traffic management, banking, infrastructure, robotics, drones and warehouse management sectors.

The rest of our visitors came from the software development world. Those are potential partners in case we have a customer who is looking to significantly reduce the capital costs.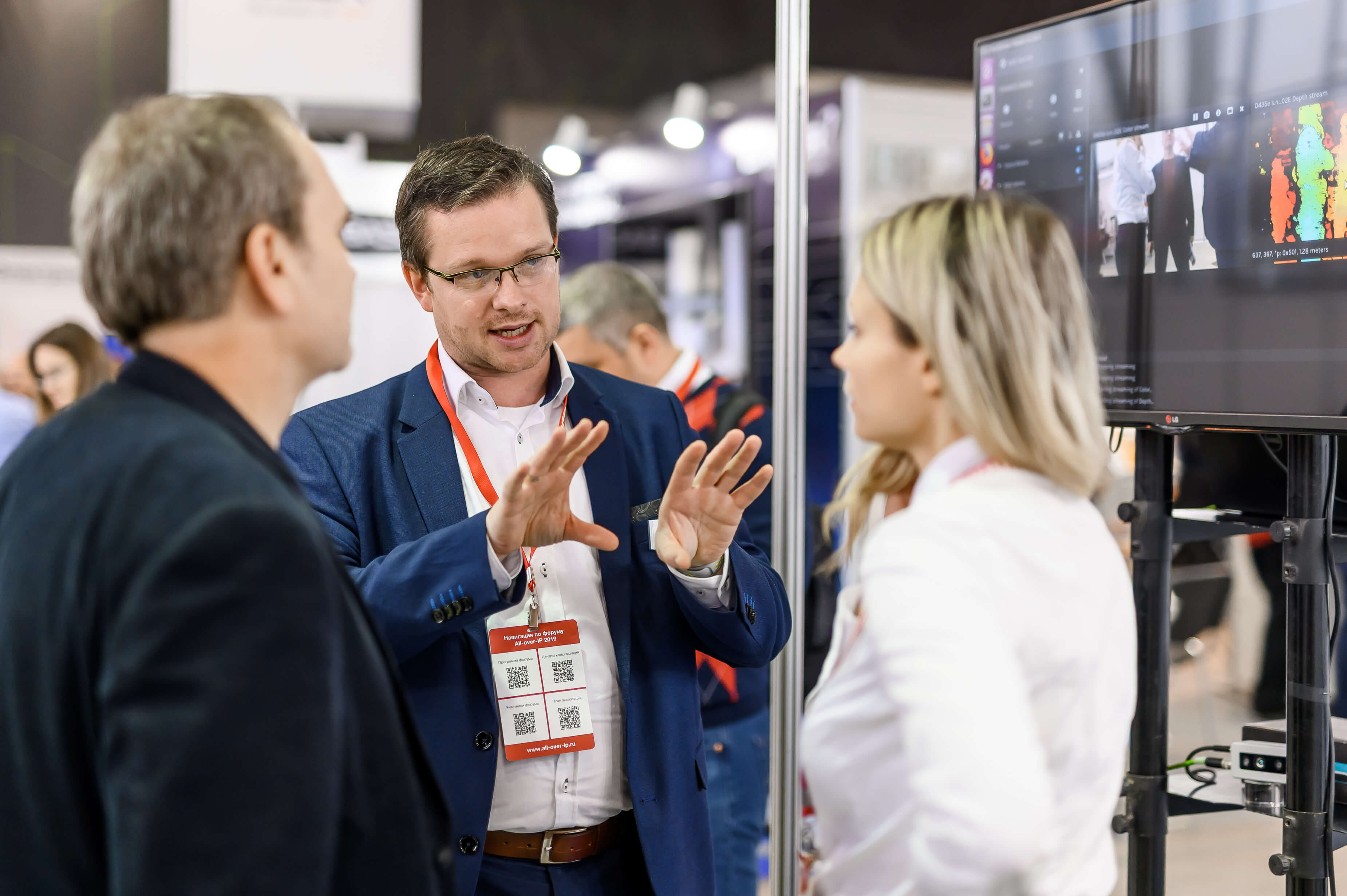 Digital lead generation and real-time email notifications of each new customer willing to connect with FRAMOS were a useful and pleasing addition to the exhibitor advantages and services we got. In 2020, we shall sign up well in advance to gain access to the entire show marketing campaigns.

A lot of questions visitors came with were focused on 3D vision and biometrics. There was a huge interest in our embedded imaging components. We have developed IP Cores for easy and fast integration of key FPGA based image pipeline functions to support building of embedded vision systems.

Microdisplays based on OLED technology from Sony acquire less interest for the time being than they deserve. But I think the local market appears to just lack awareness of those. Microdisplays are used in a variety of applications including Augmented Reality and Virtual Reality.

The FRAMOS Industrial Depth 3D Camera built on Intel RealSense technology received a lot of attention. Many visitors were surprised to find the GigE vision camera provided with Gigabit Ethernet connectivity which is a killer advantage.

We are extremely grateful to All-over-IP 2019 and are looking to All-over-IP 2020!
---

All-over-IP Business Forum
Connects the hi-tech industry and accelerates revenue streams from physical security, the Internet of Things, embedded vision, biometrics, artificial intelligence, digital cities and factories since 2008.
General Sponsor: GRUNDIG Security
Sponsors and Partners: AxxonSoft, Electronika, Basler AG, Rubicon, Faceter, Milestone Systems, Fort-Telecom, rubetek, OSRAM LED Engin, HeadPoint, Dahua Technology
Nov 25–27, 2020 Moscow
www.all-over-ip.ru