A leader in global video surveillance with remarkable optical design, manufacturing, and image processing technology, Hanwha Techwin (formerly Samsung Techwin) returned to All-over-IP in 2019 to introduce advanced solutions for strategic vertical sectors in Russia.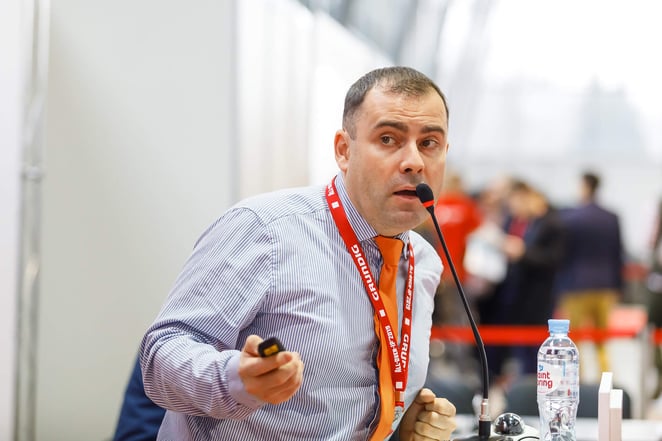 Mikhail Shakarov
Manager Business Development
Hanwha Techwin


All-over-IP 2019 allowed multiple opportunities for having good talks relevant to important aspects of physical security, video surveillance and video analytics with peers and potential customers. I especially enjoyed a rich education agenda broken out into six unique theatres to chose from, and discussions between vendors.
South Korean technology provider Hanwha Techwin offers video surveillance and access control solutions to meet the current and future needs of cities, heavy industrial facilities and infrastructures, retail, transport, banking, hotels, education and health institutions. At All-over-IP 2019, Manager Business Development Mikhail Shakarov and Pre-Sales Engineer Maxim Leontyev delivered a series of presentations at The Intelligent Video Theatre and The PSIM Theatre. Among other bright minds in the industry they introduced WISENET intelligent video analytics and approaches to intelligent distributed surveillance systems.
We were impressed with the number of visitors who came to our presentations and discussions. There followed interesting conversations on providing comprehensive video surveillance solutions to strategic vertical sectors like transportation and banking. All of our visitors were invited to join our two-day seminar after the show.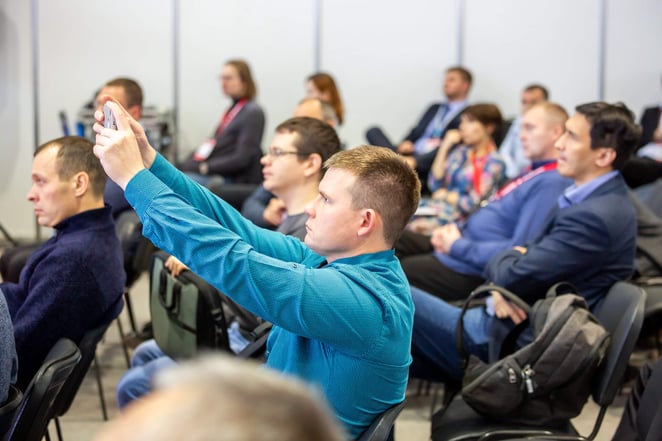 ---

All-over-IP Business Forum
Connects the hi-tech industry and accelerates revenue streams from physical security, the Internet of Things, embedded vision, biometrics, artificial intelligence, digital cities and factories since 2008.
General Sponsor: GRUNDIG Security
Sponsors and Partners: AxxonSoft, Electronika, Basler AG, Rubicon, Faceter, Milestone Systems, Fort-Telecom, rubetek, OSRAM LED Engin, HeadPoint, Dahua Technology
Nov 25–27, 2020 Moscow
www.all-over-ip.ru