Being a founding partner of All-over-IP Forum, Milestone Systems supported the show for 10 years in a row from 2008 to 2017. After a one-year break, the pioneer and the leading global developer of open platform IP video management software returned with its renewed local team to re-connect with the Russian market using a new approach in 2019. Dmitrijs Bazajevs, Country Manager North Eastern Europe, Russia and CIS at Milestone Systems, has has shared his impression of how it went.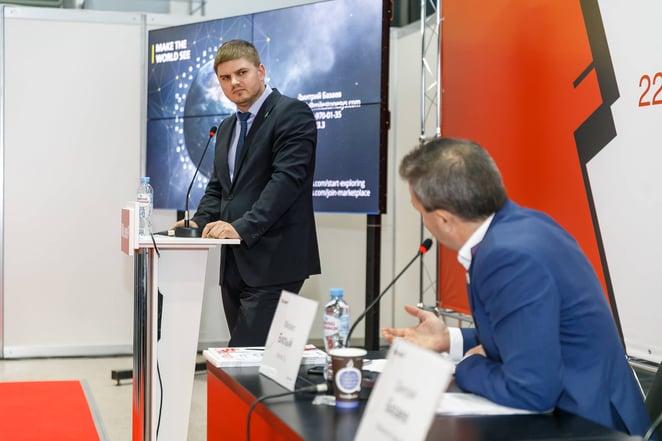 Dmitrijs Bazajevs
Country Manager North Eastern Europe, Russia and CIS
Milestone Systems


All-over-IP 2019 turned out for me and my team an opportunity to showcase Milestone Open Platform Community in action. Our aim was to help make the Russian market see how Milestone Systems' open platform technology can ensure safety, protect assets and increase business in and beyond the world of traditional security and video surveillance. Our ecosystem partners – Sigur, Speech Technology Centre, Axis Communications and Videomax – joined us to inspire and engage the audience, and showcase a reference physical security solution based on Milestone XProtect that facilitates a deep integration between all the components.

We were approached by new potential local ecosystem partners who produce video analytics, system integrators and industrial end-users. Most of them were surprised in a good way to see how Milestone's open platform can expand partners' businesses and benefit end-users.

We enjoyed our experience with All-over-IP 2019 and were very busy capturing leads throughout the whole event due to the continuous traffic flow of visitors. Unfortunately, I could not find time to attend the speaking sessions, the conference part of the show looked very impressive though. Still, we used the educational opportunities provided by the show to share our experience at The Intelligent Video Theatre, The PSIM Theatre, and The Architects and Engineers Theatre.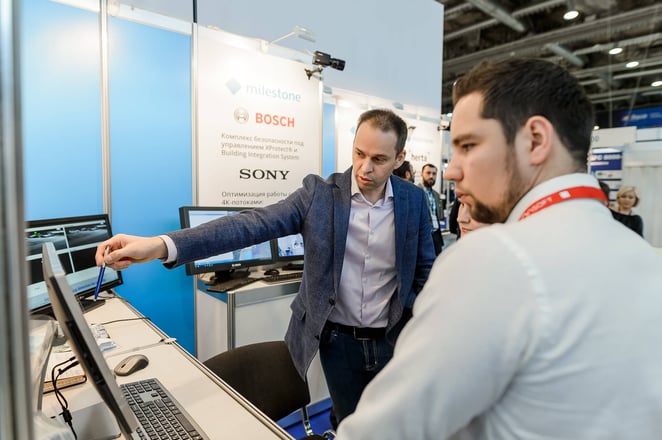 ---

All-over-IP Business Forum
Connects the hi-tech industry and accelerates revenue streams from physical security, the Internet of Things, embedded vision, biometrics, artificial intelligence, digital cities and factories since 2008.
General Sponsor: GRUNDIG Security
Sponsors and Partners: AxxonSoft, Electronika, Basler AG, Rubicon, Faceter, Milestone Systems, Fort-Telecom, rubetek, OSRAM LED Engin, HeadPoint, Dahua Technology
Nov 25–27, 2020 Moscow
www.all-over-ip.ru