Making their debut appearance at All-over-IP 2019, the famous OSRAM Corporation introduced powerful lighting solutions that change the traditional approach to most demanding optical systems in video surveillance, machine vision and biometrics applications. OSRAM joined All-over-IP 2019 as a show sponsor for wider recognition of their expertise and exclusive offering among local customers. OSRAM Business Development Manager – Farkhad Mamadaliev has shared his impression of their journey towards new markets in Russia.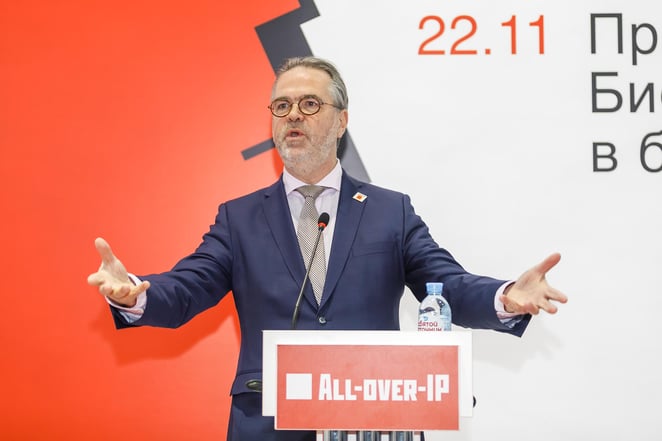 Photo of Gerrit-Willem Prins, Head of Sales Europe, OSRAM LED Engin
Farkhad Mamadaliev
Business Development Manager
OSRAM Russia


On behalf of our company I wish to express our sincere appreciation to the All-over-IP Team for the new business opportunities that were unveiled as we joined the show, excellent organization, support and customer service that I would rather call building a friendship rather than a business partnership. We enjoyed working with you and I hope we will have a chance to do so again in the future.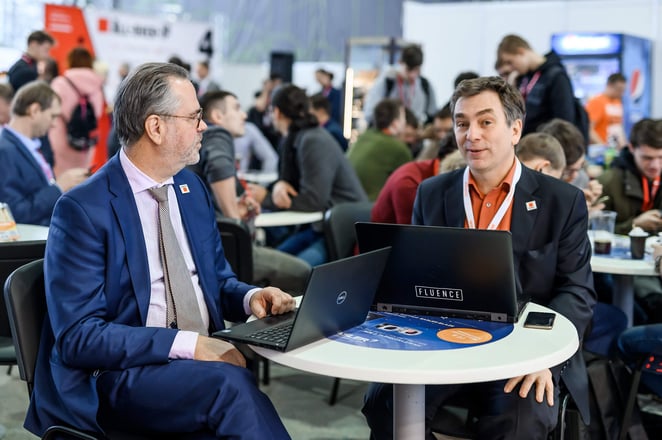 Gerrit-Willem Prins, Head of Sales Europe at OSRAM LED Engin;
Maxim Medvedev, Head of SP PIA Division at OSRAM Russia
Here are my impressions and insights from being part of All-over-IP 2019:

we got an understanding of the way the new school of B2B events operate;

a landing page designed specifically for our company supported our brand awareness campaign and provided us with lead generation;
we received an email notification for each lead that came in;
next time we need to bring in product samples to complete our show experience. It would also be a good idea to hold a lottery or a contest to attract even more audience attention.

Thank you, the All-over-IP Team! Together we made it! Have a good luck and success, let's keep in touch.
---

All-over-IP Business Forum
Connects the hi-tech industry and accelerates revenue streams from physical security, the Internet of Things, embedded vision, biometrics, artificial intelligence, digital cities and factories since 2008.
General Sponsor: GRUNDIG Security
Sponsors and Partners: AxxonSoft, Electronika, Basler AG, Rubicon, Faceter, Milestone Systems, Fort-Telecom, rubetek, OSRAM LED Engin, HeadPoint, Dahua Technology
Nov 25–27, 2020 Moscow
www.all-over-ip.ru