Moscow citizens may have noticed a growing number of 30-meter utility poles with telecommunication equipment installed. Multi-Gigabit connectivity for the last mile is provided with Siklu's radios operating in the 60,70-80 GHz uncongested mmWave bands. It's now three years in a row that Siklu Communication joins All-over-IP to get their vision of leveraging mmWave technology in city surveillance and smart city applications across to the Russian market.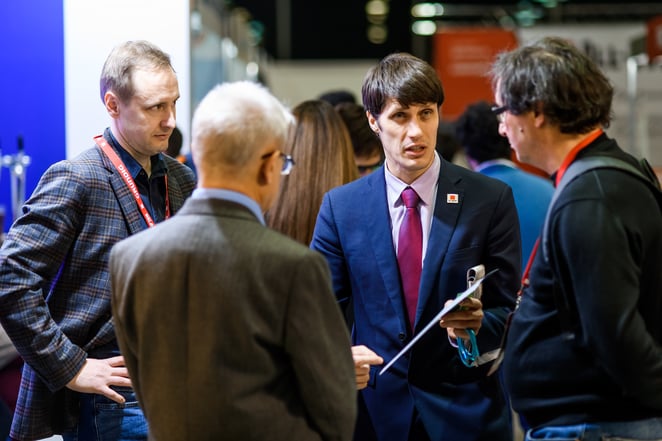 Maxim Redin
Sales Director Russia and CIS
Siklu Communication


All-over-IP 2019 enabled us for the third time in a row to get Siklu's vision across to the Russian market. It enabled us to connect and reconnect with our customers and partners. I appreciate an opportunity to speak and address my potential audience. In 2019, I especially enjoyed the way The Industrial Ethernet for IP Video Surveillance Conference was moderated by Vladimir Makarenko, Business Development Director at Fort-Telecom.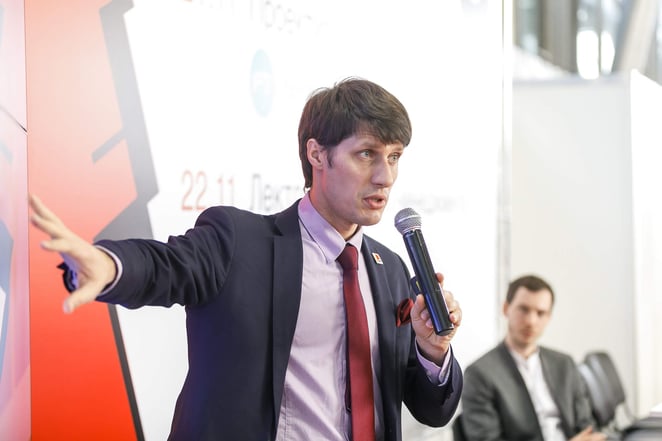 Siklu Communication, the global market leader in 5G mmWave wireless network solutions, presented its multi-gigabit wireless fiber connectivity solutions for urban areas and enterprise applications at All-over-IP in 2019. Maxim Redin offered professional business and engineering advice to address visitors' challenges including:
how to avoid extra superfluous functionality at extra cost and complexity;

how to achieve a fast ROI, predictable and reliable performance.
The most valuable outcome we received was partnership offers from new system integrators. It's them who shall bring our equipment into their projects.
---

All-over-IP Business Forum
Connects the hi-tech industry and accelerates revenue streams from physical security, the Internet of Things, embedded vision, biometrics, artificial intelligence, digital cities and factories since 2008.
General Sponsor: GRUNDIG Security
Sponsors and Partners: AxxonSoft, Electronika, Basler AG, Rubicon, Faceter, Milestone Systems, Fort-Telecom, rubetek, OSRAM LED Engin, HeadPoint, Dahua Technology
Nov 25–27, 2020 Moscow
www.all-over-ip.ru