With their return to All-over-IP, Verint Systems became a secret ingredient on the show's PSIM agenda in 2019. A global leader in Actionable Intelligence whose history goes back a long way to 1994, Verint Systems is looking to cooperate with Russian distributors and system integrators for their high-profile projects that require comprehensive solutions to address intelligent data-driven security management and response, ICT, process automation and situational awareness challenges.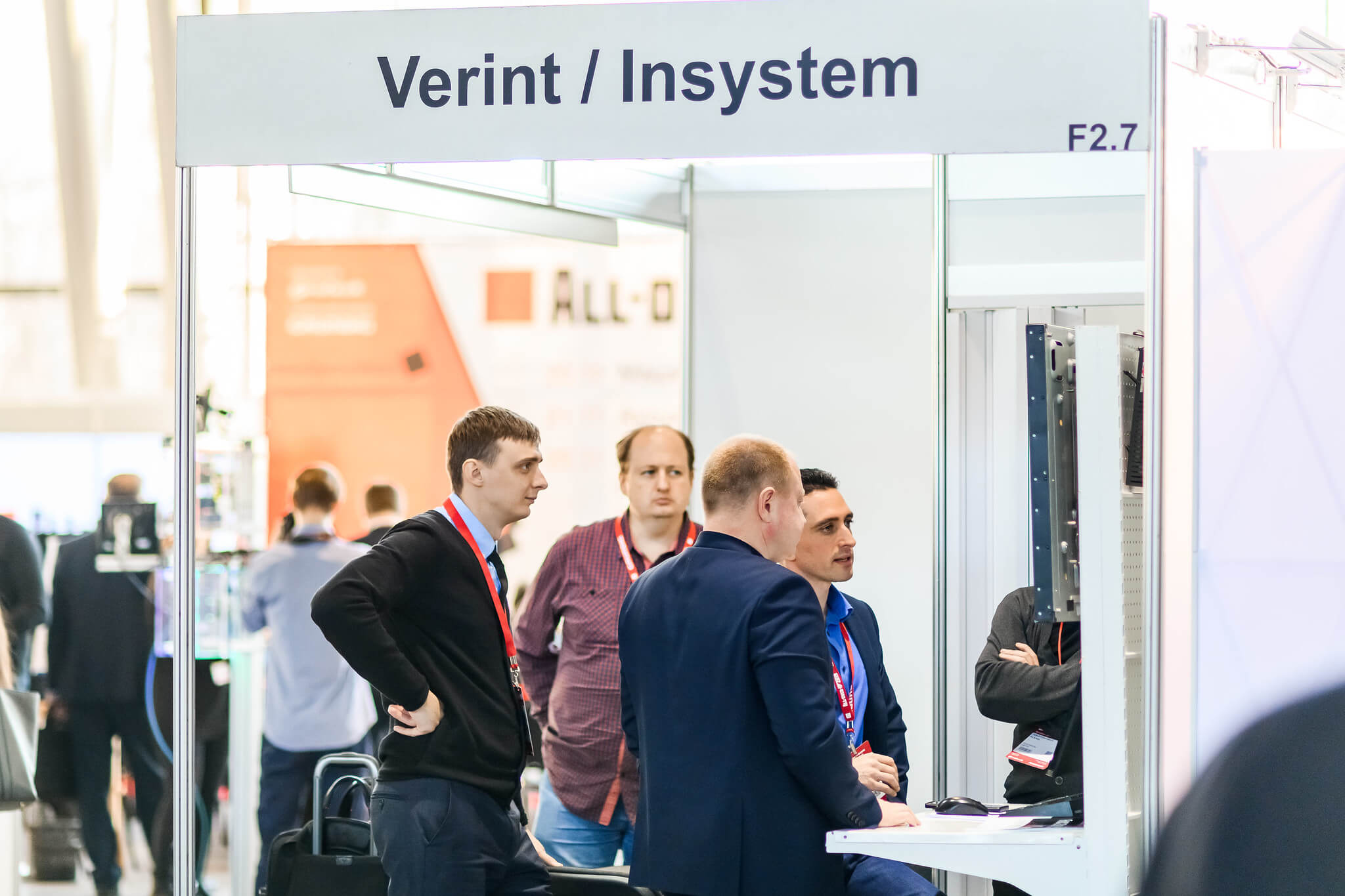 Slava Bezman
Presale Manager
Verint Systems


I shall first point out that All-over-IP was organized and managed in great style. Everything proceeded according to schedule and high-quality standards. Sure enough, All-over-IP is not an exhibition, this is something new indeed.

If my memory serves me right, that was my department's first marketing initiative of this kind for the previous 5 years. The level of interest from visitors in our technology was considerable. Perhaps, I had anticipated a little greater customer flow as our offering really stands out from local competitors. Anyways, that was our first attempt to connect with the Russian market since a long time ago, I think it turned out a success. The show provided quality leads that shall to be carefully qualified and converted into prospect and opportunities.

The show team proved to be right when they said it was too early for Verint to start up our own event. We shall take a more comprehensive approach to improving our visibility such as exhibiting, speaking, discussing everywhere where our vision makes sense. Unfortunately, it's hard to break down the wall of import substitution policy adopted by the Russian government, so we're currently fully focused on targeting the private sector.
I believe the Russian market hasn't yet grown into wide adoption of intelligent situational awareness platforms, but that may well happen in 2020. There is already common understanding on the need for such technology on the market.

For some time now, end-users have been challenged by diversity of existing hardware and software they have to operate. In the best scenario, there is often no meaning behind those installations; data analysis is non-automated and carried out post factum rather than in the real-time mode. We are trying to change the common mindset, and it's always tough. We suggest a conceptual approach to the security strategy while offering technology that supports taking real-time, targeted action. Of cos, we can also enable the customer to analyze what has happened in the past, but the point is to accurately anticipate, respond and take action.

---

All-over-IP Business Forum
Connects the hi-tech industry and accelerates revenue streams from physical security, the Internet of Things, embedded vision, biometrics, artificial intelligence, digital cities and factories since 2008.
General Sponsor: GRUNDIG Security
Sponsors and Partners: AxxonSoft, Electronika, Basler AG, Rubicon, Faceter, Milestone Systems, Fort-Telecom, rubetek, OSRAM LED Engin, HeadPoint, Dahua Technology
Nov 25–27, 2020 Moscow
www.all-over-ip.ru