Day Two of the All-over-IP 2019 Business Forum that took place Nov 20–22 in Moscow became an acknowledgement of a historic shift in the hi-tech B2B agenda affected by global changes – from separate TCP/IP applications and the isolated world of industrial vision towards the Digital Transformation Realm.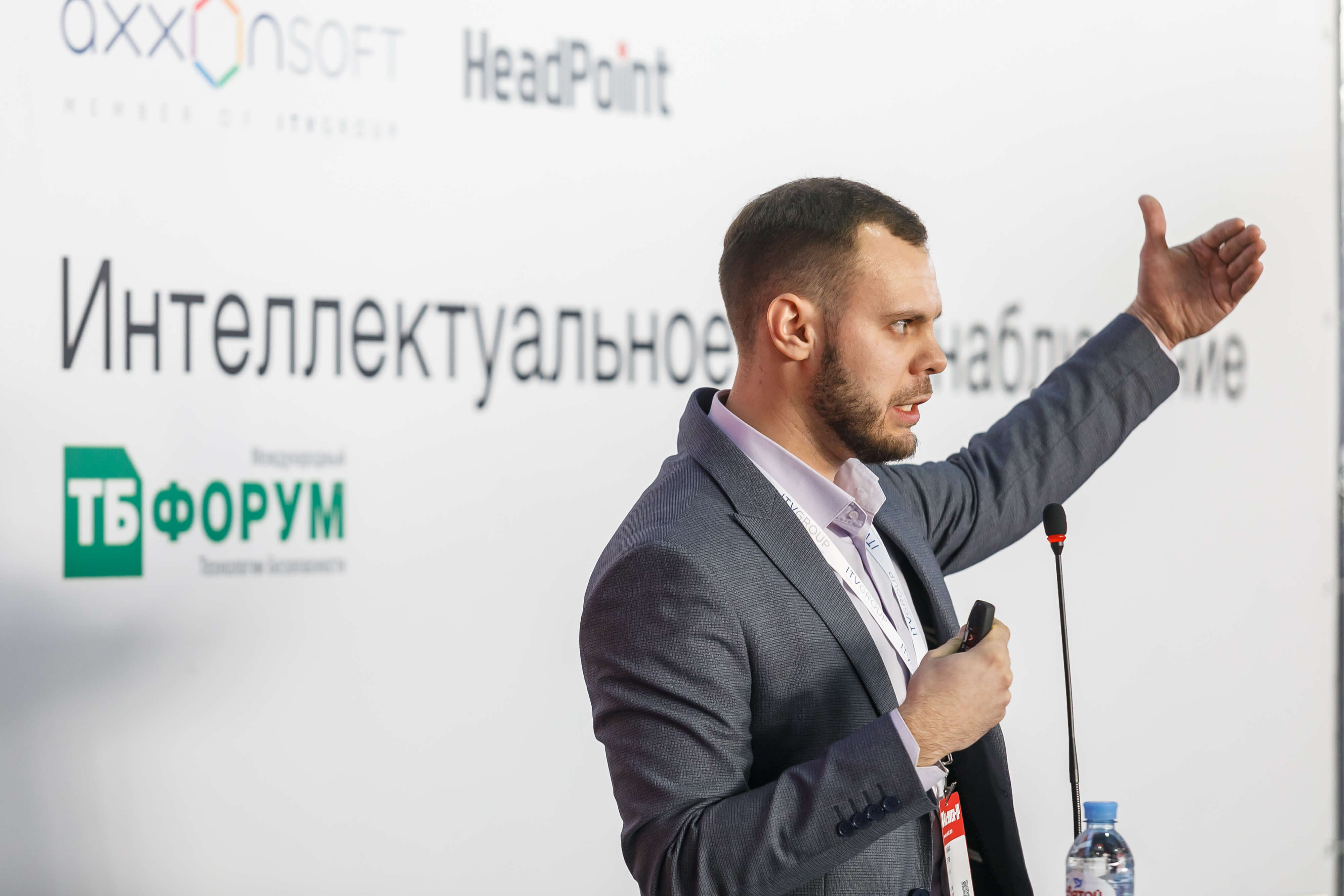 For the first time, the show participants – sponsors, exhibitors and speakers – would declare a comprehensive strategy to address smart city, digital factory, property and facility management concepts on November 21 this year. Most brands that took part in the event reported that visitors were extremely well prepared, engaged and actively took advantage of what was on offer.
Practical tools such as platforms, apps and services that enable government agencies, urban authorities and utilities, large business owners, IT and security departments to stay ahead of the curve in digital were offered by HeadPoint, Systematic Group, AxxonSoft, DSSL, Faceter, WAVIoT, ICBCom, Cloud4Y and RTCloud.
The discussion of monetization of costly infrastructure assets stands out in particular. Door entry systems and video surveillance are geared towards SAAS model businesses. Hopefully, I've found a technology supplier for our smart home project. Osnova Group – smart development, residential property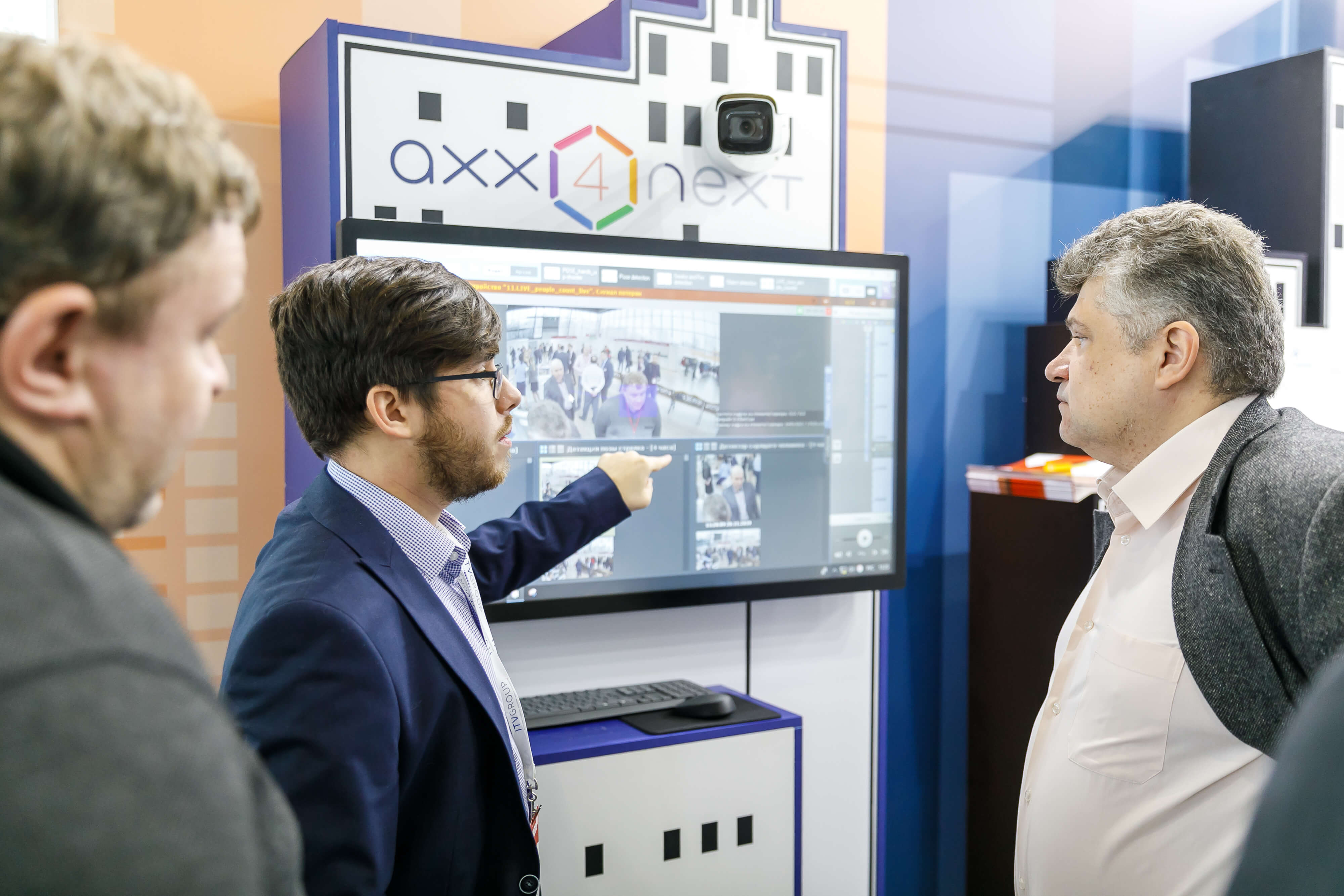 A major debate was focused on why businesses should care about Industry 4.0, what technology is used to improve manufacturing, and what positive effects innovative pioneers are already getting by implementing digital agendas. The Industry 4.0 Conference welcomed established experts. ABB shared lessons learned from the digital transformation at Rolls-Royce.
KAMAZ, one of the world's top 20 heavy duty truck producers, showcased the change in increasing efficiency of production across their journey from Industry 1.0 through Industry 2.0, Industry 3.0 and over to Industry 4.0 by the year 2025. Moscow Newspaper Typography showcased their approach to be efficient in limited circumstances by creating custom versions of solutions available on the market for specific use-cases with a Raspberry Pi single-board computer.
Most hi-tech vendors are taking the challenge to bringing digital transformation implications for process design and supporting strategic goals with existing hardware. How technology is simplifying revenue diversification? How to set up a Zero Trust model where access and authorization can be granted regardless of a user's proximity to the corporate network? Those questions were raised and discussed by PwC. And what about people? What about employees? The vision for that was offered by GRUNDIG Security and Verint Systems.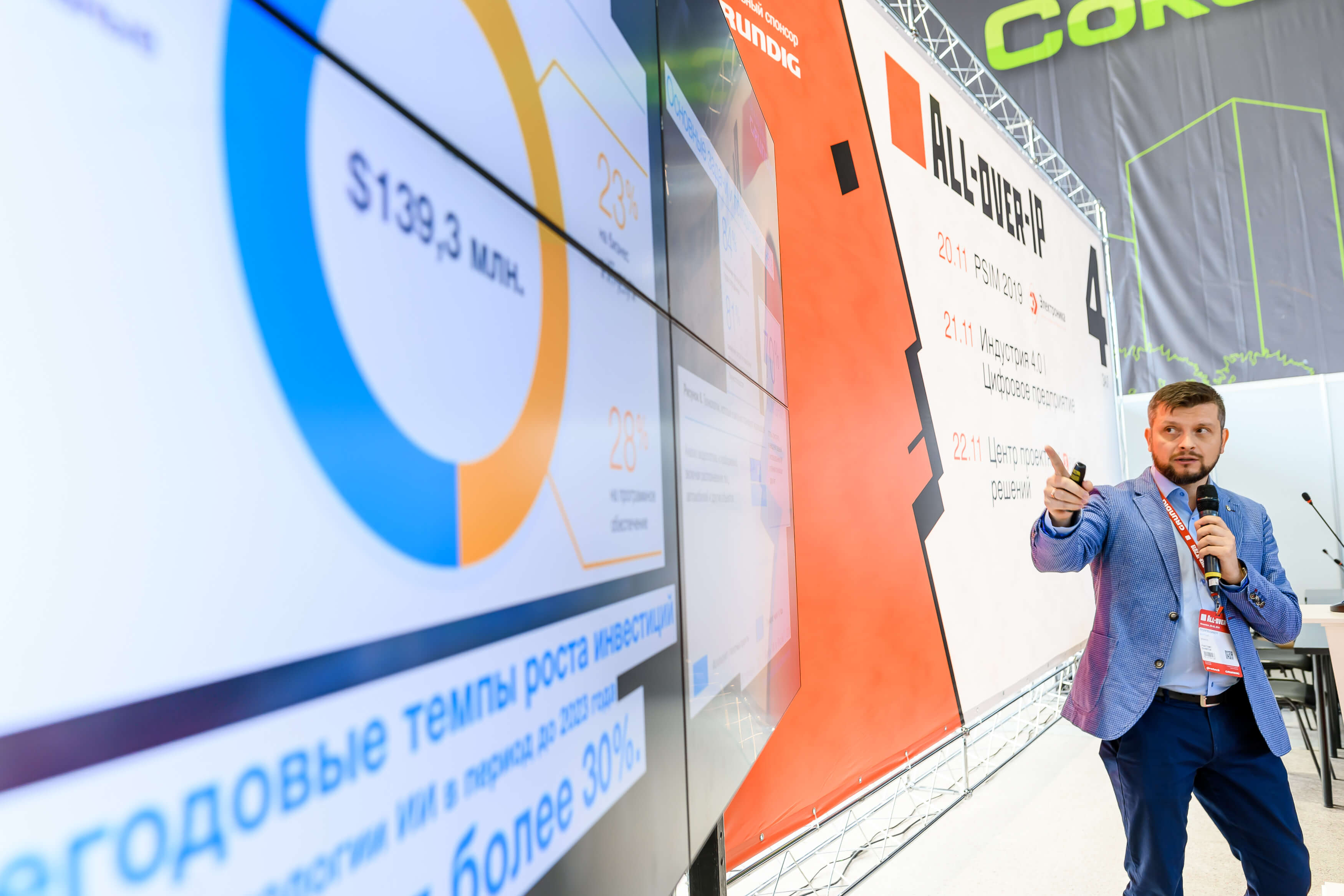 New physical security and smartization strategies for real estate were introduced by Well-Comm, RosDomophone, rubetek, Argus-Spectrum International, Bolid and Altonika-SB. "The second day of the show was straight fire! We got to see almost all major real estate developers and key vendors whose solutions we can integrate with. We made a great step forward in terms of sustaining long-term growth", – said Alexey Khromov, CEO at PASS24, a cloud service enabling to order temporary admissions to access housing communities. Alexey took the lead in driving conversation around a home buying apps that would consolidate data from all real estate developers.
Stories on deploying secured access control utilizing SL3 MIFARE across residential areas were brought forward by an example of PIK Group, a largest real estate and homebuilder company in Russia.
We found a relevant approach to fitting out residential estates with video surveillance, access control, door entry systems for people as well as parking facilities. We choose a technology to convert the existing analogue door entry systems to digital. We picked up a solution to streamline smart energy metering for real estate facilities. Current stage is preparation of technical design specifications and legal agreements. Consequently, we've carried out three tasks out of three. My respect to All-over-IP. PSN Group – the largest private real estate developer, property management
We got advice on designing and deploying fire alarm systems. We received valuable connections with new software vendors. INTECO Group – comprehensive real estate development, redevelopment of abandoned industrial areas
We arrived with questions on Bolid's design documentation and got thorough assistance their engineers. I found most detailed advice and instructions on setting up BAS-IP intercoms. Thank you very much! MVP – EGINEERING SYSTEMS, construction of residential and non-residential buildings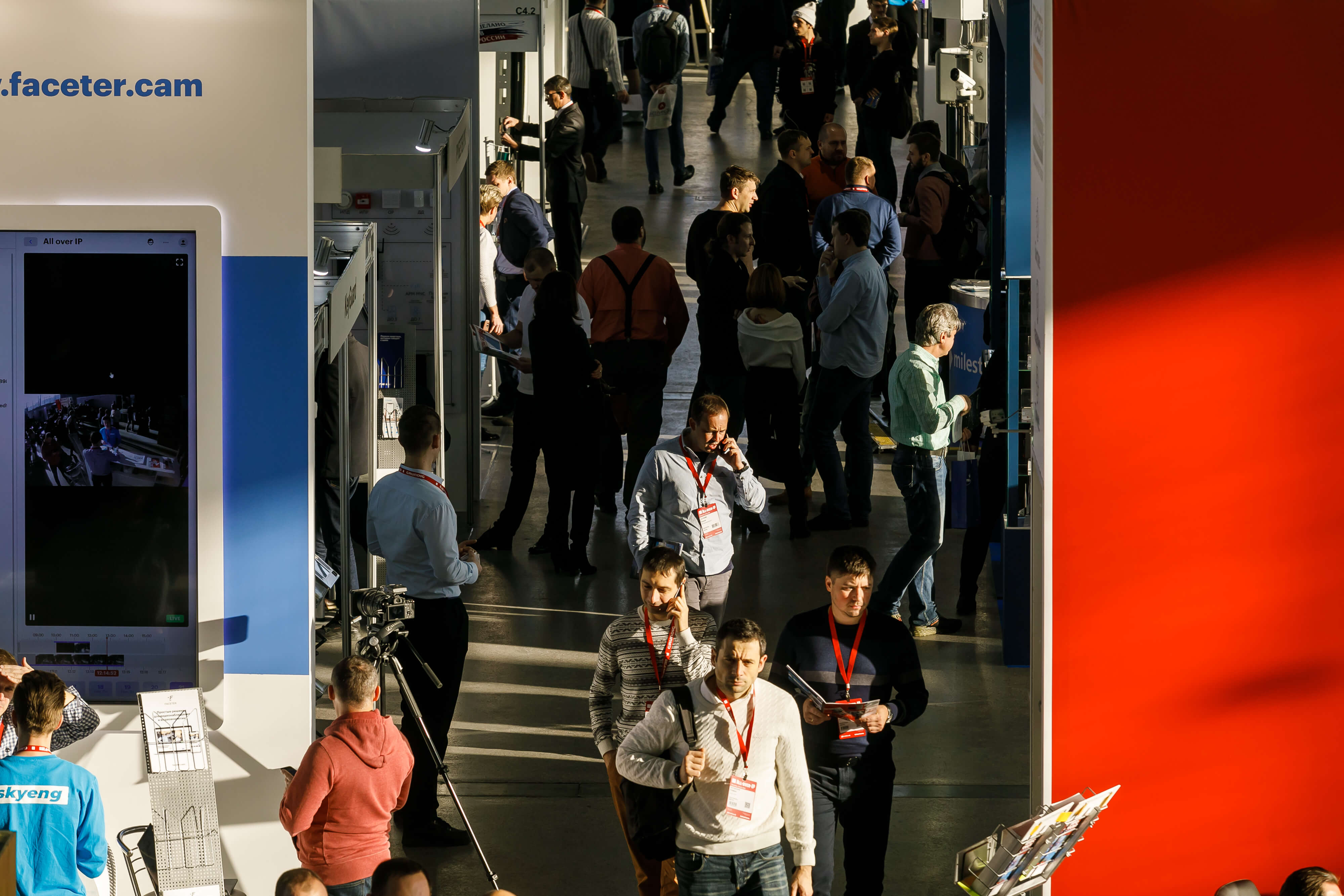 3DiVi, BAS-IP, dormakaba, True IP, Akuvox and Bolid kicked off the 4th Annual Access Control Academy with an overview of advanced access control trends. The debate was focused on technologies that reduce the overall time frame of access control project implementation, value creation for end-users, and new competitive advantages for growing access control business in 2020–2025.
We got an understanding how to integrate door entry systems in our outdoor video surveillance strategies. The Architectural Bureau KPLN – urban planning, from development of an architectural concept to architectural supervision at the construction site
Strong growth is predicted for mobile access and biometrics adoption in Russia from 2019 to 2025. Security installers and system integrators are getting new business opportunities to make extra income due to reducing overhead costs as well as time and money to deliver and store physical access credentials as it was delivered by experts from dormakaba, PERCo, AAM Systems, Itrium SPb, ISBC Group, Sigur and Electronika. The impact of global trends like digital transformation, the IoT and AI on the physical access control market was analyzed by HID Global.
We got professional advice on how to set up efficient vehicle security screening, and on physical access control strategies for office buildings. We found technology options for secured entrances enhancing them with automatic facial and number-plate recognition. Asset Management LLC –asset management for mutual investment funds and private pension funds.
The National Security Industry Award ZUBR 2019 went to Gazprombank's Chief Security Officer Alexander Dolzhenko who has been acknowledged as a strategic architect of an enterprise-level integrated security system that has become an unofficial standard for geographically distributed financial organizations. The system that is scaled across a network of the bank's branch locations features an integrated management platform, facial recognition and overall convergence of physical security and IT within a single environment.
A conference on designing IP video surveillance networks was sponsored and co-organized by Fort-Telecom. The event brought in industrial-grade customers including architects and engineers (A&Es), system integrators, security installers and chief project engineers looking to designing higher quality networks for IP video surveillance. The greatest audience attention was caught by Siklu's Sales Director for Russia and CIS Maxim Redin who spoke on an idea of leveraging multi-gigabit wireless fiber connectivity in urban, suburban, and rural areas for video surveillance and smart city applications.
We were given invaluable assistance with such engineering problems as integration between video door entry systems and video surveillance, and installation of telecom equipment inside weatherproof cabinets suitable for outdoor use. The Architectural Bureau KPLN – urban planning, from development of an architectural concept to architectural supervision at the construction site
The conference is best remembered for Siklu's expertise in mmWave deployments. It was very interesting to learn practical approaches and find out the tools available. Minimax-94 – traffic monitoring, field work, engineering
I was able to dig into building high speed wireless connectivity radios and got a closer look at GRUNDIG Security's new products. ICS Group – engineering, design, installation and maintenance of building applications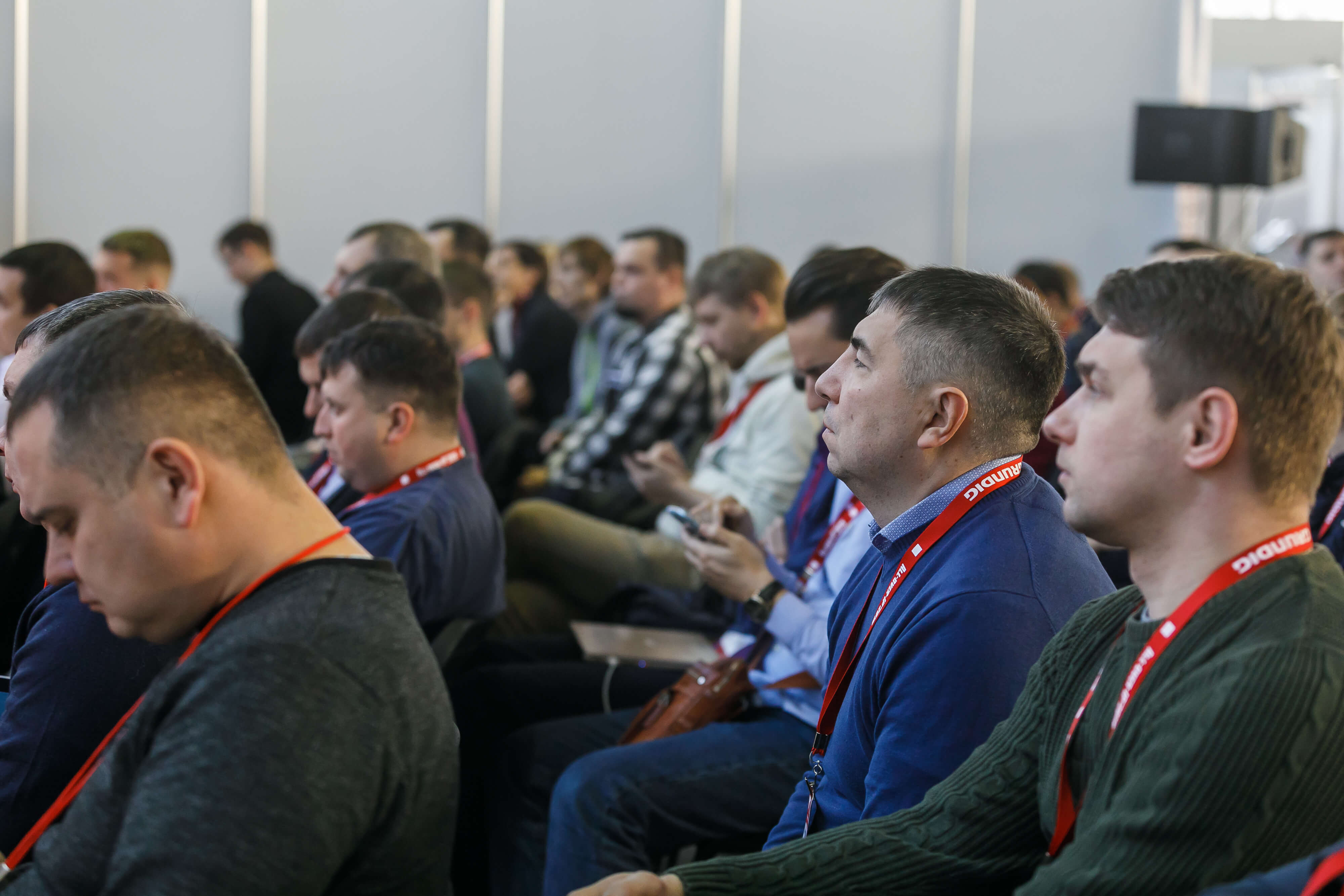 Transformed into a hybrid event, All-over-IP – Season 12 was supported by 12 sponsors and partners including GRUNDIG Security, AxxonSoft, Basler AG, Electronika, Rubicon, Faceter, Milestone Systems, Fort-Telecom, rubetek, OSRAM, HeadPoint and Dahua Technology.

All-over-IP Business Forum
Connects the hi-tech industry and accelerates revenue streams from physical security, the Internet of Things, embedded vision, biometrics, artificial intelligence, digital cities and factories since 2008.
General Sponsor: GRUNDIG Security
Sponsors and Partners: AxxonSoft, Electronika, Basler AG, Rubicon, Faceter, Milestone Systems, Fort-Telecom, rubetek, OSRAM LED Engin, HeadPoint, Dahua Technology
Nov 25–27, 2020 Moscow
www.all-over-ip.ru