Big global names are introducing revolutionary solutions to the Russian market in 1.5 months on November 21–23 in Moscow – at All-over-IP 2018.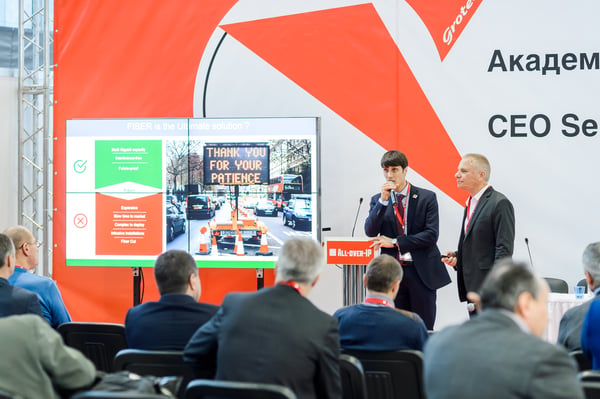 2N Telekomunikace is going into integration delivered with its IP Access Control solutions and SIP doorphones.
VIVOTEK Inc. is bringing up the results of its long journey to complete video surveillance portfolio for transportation applications.
dormakaba is announcing its safe locks designed to protect money, valuables, documents, and sensitive goods from unauthorized access.
Canon is driving control over printing, copying, scanning, and faxing with stories on uniFLOW and Therefore solutions.
Xilinx is switching the local market's attention to its complete solution set for Machine Vision, Machine Learning and Imaging applications.
Siklu Communication offers uncompromising connection to unconnected areas and enables widespread video surveillance with its radios.
If you want to join the big global names and drive your sales in Russia, please apply online