dormakaba – a leading global vendor of physical access and security solutions – is driving a Knowledge Centre focused on challenges and solutions for retail, banking, hospitality, and geographically distributed businesses – at All-over-IP 2018 on November 21–23 in Moscow.
See the detailed agenda here >>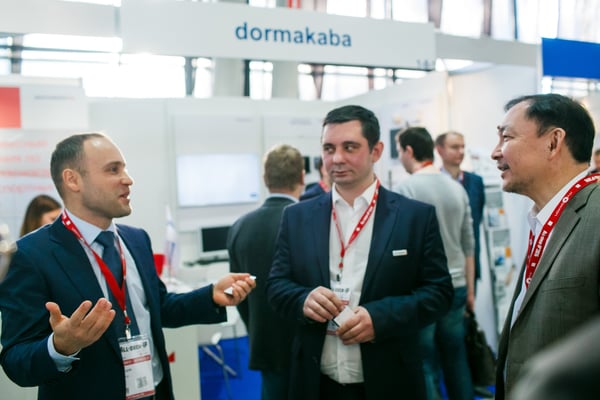 November 21, 2018 – dormakaba is joining forces with its partners and IP industry leaders to introduce the outcome of their engineering efforts that have been put in for a number of real-life projects – at The Access Control Academy.
November 21–23, 2018 – a showcase of the newest technology and solutions for access control, time management, intercom, and process control applications is available for system integrators, architects and engineers, project designers, security officers, Chief Information Officers (CIOs), Chief Executive Officer (CEOs) and HR directors – on the show floor.
Contact Alla Aldushina (aldushina@groteck.ru) and Olga Fedoseeva (fedoseeva@groteck.ru) for exhibiting and speaking opportunities.
About ALL-OVER-IP 2018
Founded in 2008, All-over-IP is a networking platform for global IT, surveillance and security vendors, key local customers and sales partners where they share knowledge and exchange ideas that are financially rewarding for business. All-over-IP Expo brings together major brands to ensure the best marketplace for the latest technology and innovation, and to lead customers to the Next Big Thing.
All-over-IP 2018 is sponsored by AxxonSoft, Basler AG, VIVOTEK, Electronika, dormakaba, Canon.

November 21–23, 2018
Russia, Moscow, Sokolniki Expo
www.all-over-ip.ru