All-over-IP 2017, to be held for the 10th time this year on November 22–24 in Moscow, offers 3 days packed with first-class content, most active local channel partners, pre-qualified customers, and opportunities to make powerful connections with the right people, improve brand awareness and do business on the Russian security and ICT market.

Please, register online to visit All-over-IP 2017 >>

For 3 days All-over-IP will be the one place to source advanced technology, network with senior-level professionals and get insight from outstanding industry experts.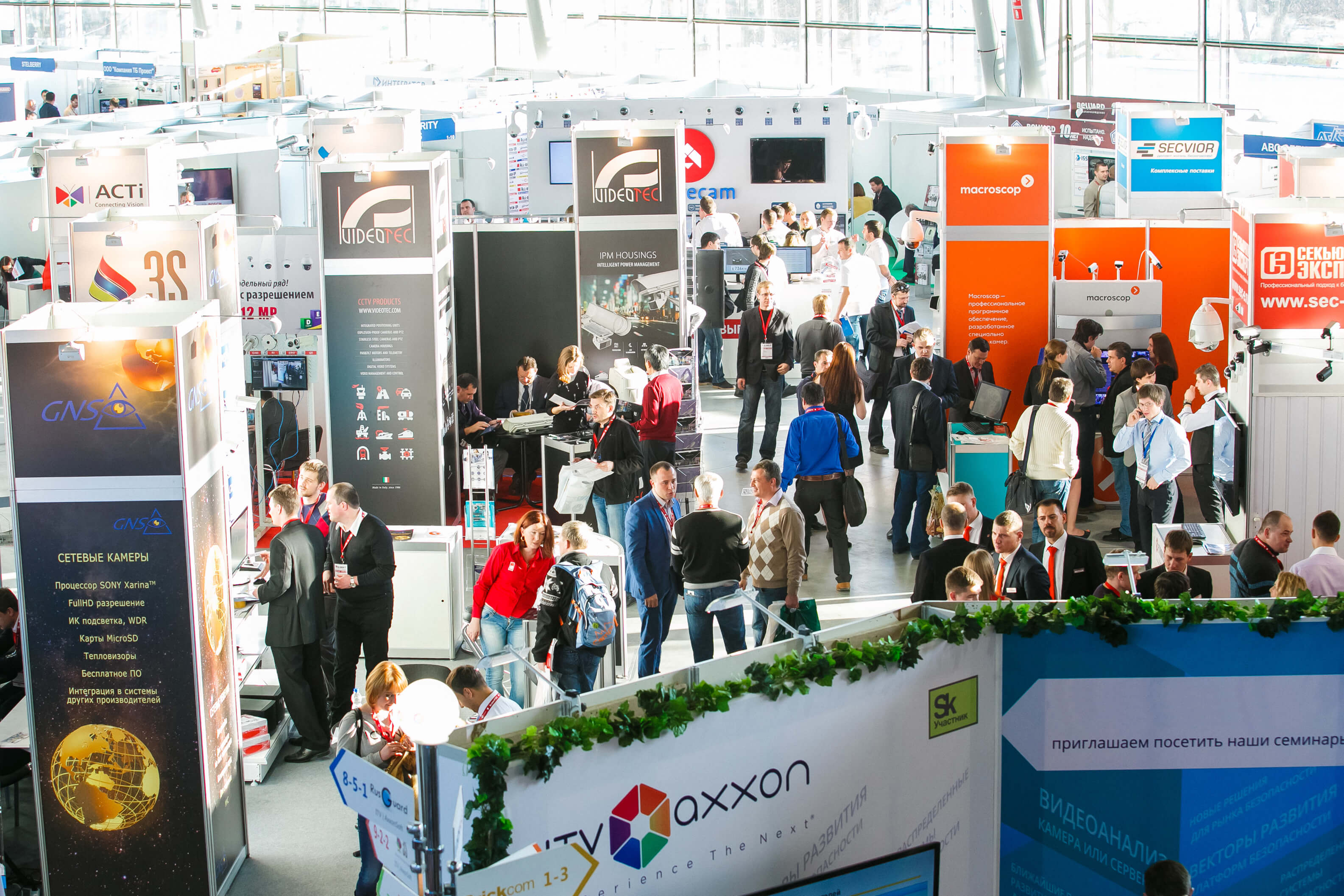 20 Hours of Extraordinary Keynotes
The Global Keynote Theatre and CEO Sessions are bringing together influencial chief executives and passionate technology visionaries to share remarkable leadership practices, deliver opinions on the next big thing, and discuss business opportunities with local distributors, system integrators and resellers.
Our exciting line-up of motivational speakers include IBM, AxxonSoft, Basler AG, Dell EMC, dormakaba, D-TEG, Hitachi Vantara, Intel, KEDACOM, Milestone Systems, Microsoft, SAP, XIMEA.
Leading advisory companies – J'son & Partners, Baker McKenzie and KPMG – will share their insights around the IoT, Industry 4.0, biometrics, neural networks and AI, digital transformation and identity management ecosystems so that the local market can better understand the future opportunities.
Over 130 Exclusive Product Launches
The show visitors will get up close and personal with cutting edge technologies across various segments of the IP-enabled world, security and machine vision.
This year's international exhibitors represent brands that are well placed for solid, long-term growth in Russia including Abloy, Advantech, Basler AG, CAME, Commend, Dahua Technology, IDS, IMPERX, KEDACOM, Lex Computech, MICRODIGITAL Inc., Milestone Systems, Neousys Technology, Net GmbH, One Identity, Pelco by Schneider Electric, QTECH, Safer, Seagate, Suprema, Synology, TBS Biometrics, WD, XIMEA and others.
Brands delivering presentations on new products and impressive user stories include One Identity, Dahua Technology, dormakaba, Pelco by Schneider Electric, Basler AG, NEC Corporation, AxxonSoft, AAM Systems, ARMO-Systems, Integra-S, Gazinformservice, Informzaschita, Prosoft-Biometrics, SMARTEC SECURITY, Speech Technology Centre, Videointellect.
Extensive Education Across 10 Theatres
Alongside this is a busy programme of free education with over 150 sessions which adds up to three inspiring and productive days of business with highly engaged visitors.
Technology leaders educate local sales partner and customers across 10 theatres including Machine Vision, Smart City, CEO Sessions, Integrated Security Systems, Identity Management and Access Control, Keynote Theatre, Intelligent Video 2.0, Biometrics, AxxonSoft Partners' Day, Dahua Academy.
13 Fastest-Growing Areas
All-over-IP 2017 sets up 13 new trending topics to form a new value-added whole for exhibitors and visitors. Vendors who are focused on these topics are in the best position to increase their brand awareness on the local market.
Biometrics, digital transformation, the Internet of Things, neural networks, artificial intelligence, hardware acceleration, beyond security, smart cities, identity and access management, cyber security, embedded vision, integrated security, data storage and analytics shape the business and education agenda to attract new visitors to be converted into new customers, sales and solution partners.
Join All-over-IP 2017 to educate the Russian market on advanced technology, connect with key sales-partners, get quality leads, increase your brand awareness, network with the local industry. Companies interested in exhibiting should contact Alla Aldushina at aldushina@groteck.ru or Olga Fedoseeva at fedoseeva@groteck.ru.
10th Annual International ALL-OVER-IP 2017
Founded in 2008, All-over-IP is a networking platform for global IT, surveillance and security vendors, key local customers and sales partners where they share knowledge and exchange ideas that are financially rewarding for business. All-over-IP Expo brings together major brands to ensure the best marketplace for the latest technology and innovation, and to lead customers to the Next Big Thing.

Sponsored by AxxonSoft, Basler AG, dormakaba, Dahua Technology, Speech Technology Centre and Intra.
Supported by The Russian Biometric Society.

10th All-over-IP International
November 22–24, 2017
Russia, Moscow, Sokolniki Expo