We have identified new trending topics for speaking sessions, networking events and technology showcase for All-over-IP 2017, to be held for the 10th time this year on November 22-24 in Moscow. These topics correspond to the fastest growing markets in Russia for 2017–2018.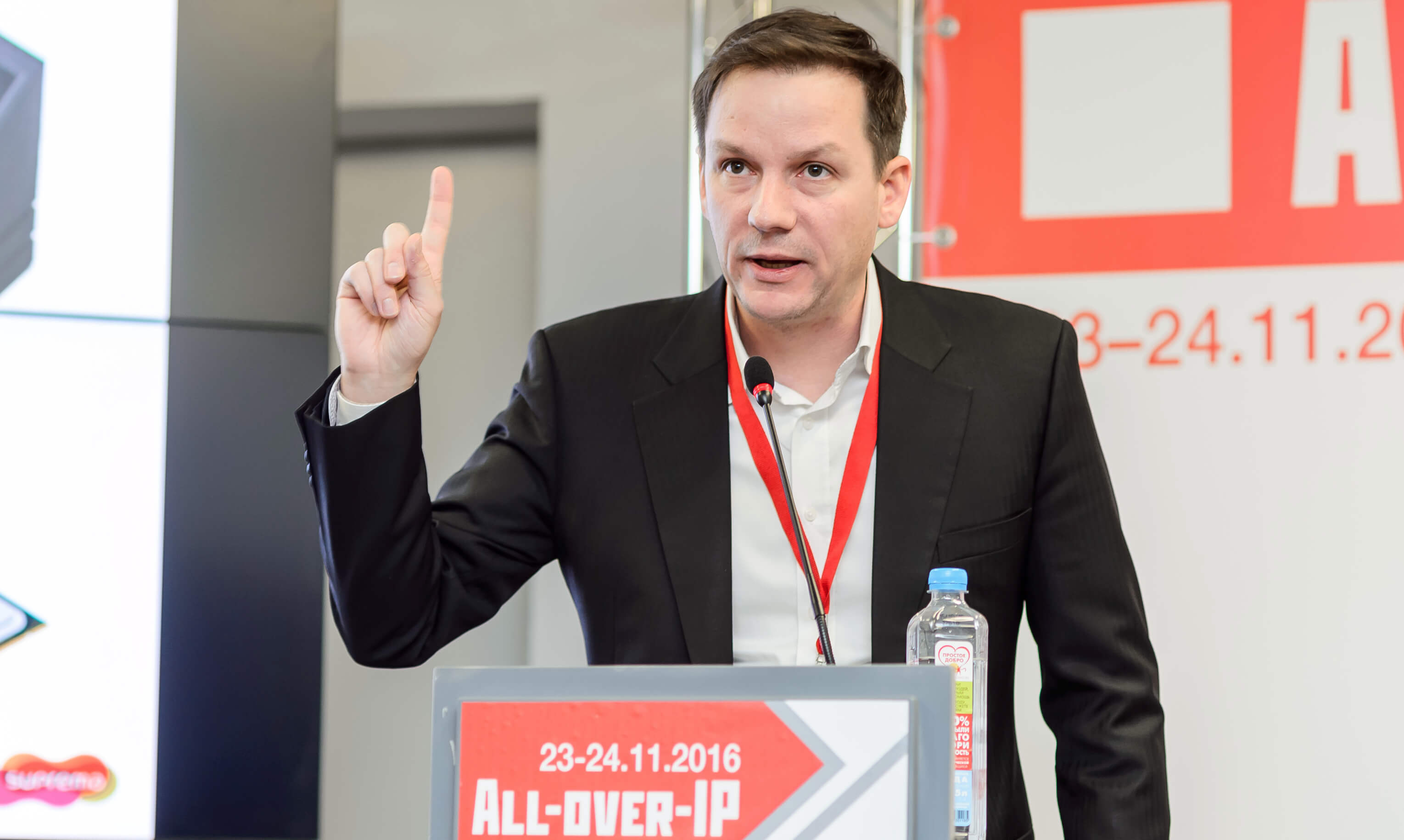 Vendors who are focused on biometrics, digital transformation, the IoT, neural networks and intelligent video surveillance, data storage, identity and access management, cyber security, embedded vision, integrated security, and beyond security applications are in the best position to leverage the show agenda to quickly establish their supply chain in Russia and engage with new end-users.

All-over-IP team will work with each vendor to ensure:

they have booked the right show service that meets their business needs;
they have received assistance with content planning for speaking sessions;
they have got scanned data right after the show for effective lead follow up.
Book your participation at All-over-IP 2017 today!

Join All-over-IP 2017 to educate the Russian market on advanced technology, connect with key sales partners, get quality leads, increase your brand awareness, network with the local industry. Companies interested in exhibiting should contact Alla Aldushina at aldushina@groteck.ru

10th Annual International ALL-OVER-IP 2017
Founded in 2008, All-over-IP is a networking platform for global IT, surveillance and security vendors, key local customers and sales partners where they share knowledge and exchange ideas that are financially rewarding for business. All-over-IP Expo brings together major brands to ensure the best marketplace for the latest technology and innovation, and to lead customers to the Next Big Thing. Sponsored by AxxonSoft, Basler AG and Dahua Technology.

November 22–24, 2017
Russia, Moscow, Sokolniki Expo