We have talked to Russian system integrators and installation contractors to find out what they visit All-over-IP for and why they will return in 2018. All-over-IP is held for the 11th time this year on Nov 21-23 in Moscow.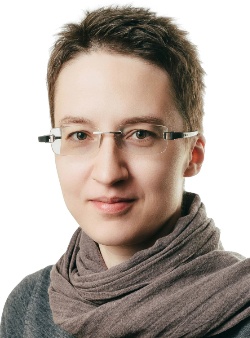 System integrators are seeking new technologies, new products or their prototypes. And here technology differentiation is key. System integrators are bound to constantly enhance, expand and scale security and IT installations, add value to the whole systems and solve specific requirements.
Installation contractors are looking for technological secrets that will give them a competitive advantage. The more complicated it is to get the system running, the more complex the installation is, the more chances there are the installer will be hired to maintain it.
The idea behind All-over-IP is to provide system integrators and installation contractors with unique, competitive technology and features for their integrated solutions. And avoid commodity offerings that are aplenty at traditional trade shows.
Vendors interested to improve their connections with Russian sales channels in this context, should contact Alla Aldushina at aldushina@groteck.ru or Olga Fedoseeva at fedoseeva@groteck.ru or fill in a form online.
11th Annual International ALL-OVER-IP 2018
Founded in 2008, All-over-IP is a networking platform for global IT, surveillance and security vendors, key local customers and sales partners where they share knowledge and exchange ideas that are financially rewarding for business. All-over-IP Expo brings together major brands to ensure the best marketplace for the latest technology and innovation, and to lead customers to the Next Big Thing. Sponsored by AxxonSoft, Basler AG and Dahua Technology.
November 21–23, 2018
Russia, Moscow, Sokolniki Expo
Photo: Olga Fedoseeva, Program Director, All-over-IP