It's 1.5 months to go until Machine Vision Community meets in Moscow for the 6th time this year for a conference and exhibition sponsored by Basler AG – at All-over-IP 2018 on November 21–23.
See details here: https://www.all-over-ip.ru/en/machine-vision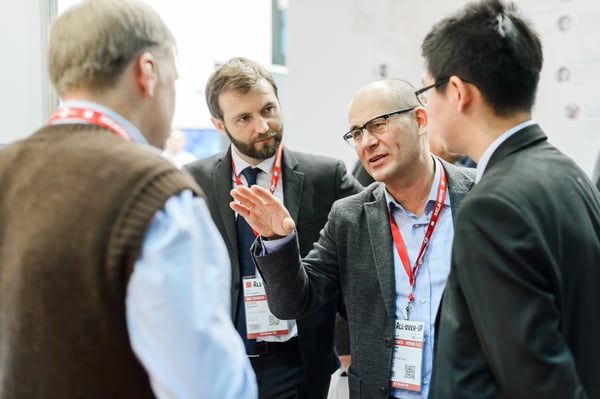 The event is powered by Basler AG, Camera Lab, NET GmbH, Xilinx, XIMEA, ViTec, CameraIQ, NPP PHOTON (a distributor of Allied Vision and Theimagingsource), MKOI (a distributor of JAI), BIK-Inform (a distributor of Computar, Fujinon, KOWA), Delta Electronics, NVIDIA Corporation.
Global vendors for machine vision and embedded vision are welcome to join the event:
to connect with organizations that design and produce vertical solutions based on machine vision and robotics technology in Russia;
to connect with Russian customers who purchase visualization, image processing, video spectroscopy, automatic identification, traffic management and industrial vision systems;
to generate new business opportunities in Russia through building personal relationship with the local machine vision community.
Interested? Please apply online.
About ALL-OVER-IP 2018
Founded in 2008, All-over-IP is a networking platform for global IT, surveillance and security vendors, key local customers and sales partners where they share knowledge and exchange ideas that are financially rewarding for business. All-over-IP Expo brings together major brands to ensure the best marketplace for the latest technology and innovation, and to lead customers to the Next Big Thing.
Sponsored by AxxonSoft, Basler AG, VIVOTEK, Electronika, dormakaba, Canon.
Contact Alla Aldushina (aldushina@groteck.ru) and Olga Fedoseeva (fedoseeva@groteck.ru) for exhibiting and speaking opportunities.
November 21–23, 2018
Russia, Moscow, Sokolniki Expo
www.all-over-ip.ru