Supported by Basler AG, we are holding the 6th Annual Machine Vision Conference at All-over-IP 2018 Business Forum on November 21 in Moscow.
Click to find the conference agenda here >>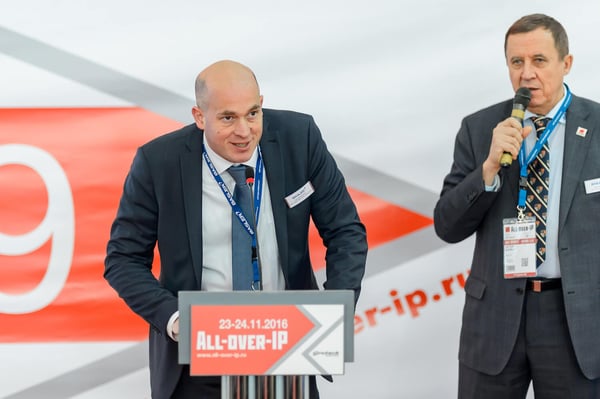 In 2018, the conference and its product showcase are focused on combining machine vision technology with advanced computing platforms, programming models and software tools to create solutions that significantly expand functionality of video/image-enabled systems.
If you want to use the Machine Vision Event powered by Basler AG to develop business with new and existing partners in Russia, and meet key local customers, please apply online.
About ALL-OVER-IP 2018
Founded in 2008, All-over-IP is a networking platform for global IT, surveillance and security vendors, key local customers and sales partners where they share knowledge and exchange ideas that are financially rewarding for business. All-over-IP Expo brings together major brands to ensure the best marketplace for the latest technology and innovation, and to lead customers to the Next Big Thing.
Sponsored by AxxonSoft, Basler AG, VIVOTEK, Argus Spectrum International, Electronika.
November 21–23, 2018
Russia, Moscow, Sokolniki Expo
www.all-over-ip.ru