All-over-IP Expo and Conference, 10th edition, is coming soon! Join the biggest names in educating the Russian IT and security market on the latest trends and advanced technology that are reshaping entire industries.

If you haven't already registered to visit, exhibit or speak, fill in the form online to learn how you can leverage the show services to make connections with local distributors, system integrators and end-users and improve your brand awareness.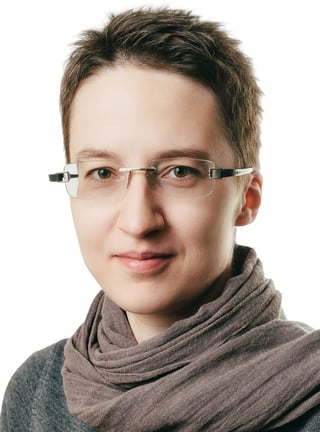 All-over-IP Keynote Speakers Lineup

Stuart Lawson. Representative of the Management Board, Russo-British Chamber of Commerce.
Andrey Filatov. CEO for Russia and CIS, IBM.
Alex Zarrabi. CEO, TBS Biometrics.
Murat Altuev. President, AxxonSoft.
Anders Johansson. Director EET, Milestone Systems.
Andrey Kuchinsky. CSO, Dell EMC
Leonid Malygin. President, Mallenom Systems.
Ilan Moshe. VP Business Development, Siklu Communication.
Ralf Laufer. Segment Business Owner EMEA/DACH, dormakaba.
Jacob Fishelev. Territory Manager, Emerging Markets, One Identity.
Dmitry Dyrmovsky. CEO, Speech Technology Center.
Alec Liu. Sales Director, KEDACOM.
G.Y. Kim. President and CEO, D-TEG.
Alexander Danilin. Business Development Manager, Microsoft.
Momchil Binev. Product Manager, Basler AG.
Dmitry Kalugin. Chief of Excellence in Public Sector, SAP.
Alexander Nevrovsky. Director Business Development, SIEMENS.
Svetoslav Antyushin. Area Manager (Russia and CIS), Pelco by Schneider Electric.
Alexey Nikiforov. Director Technology Solutions, Hitachi Vantara.
Svetlana Vodyanova. CEO for Russia, J'son & Partners Consulting.
Alevtina Kamelkova. Advisor ICT Business Unit, Baker McKenzie.
Christina Borovikova. Senior Advisor, KPMG.

Fill in the form online to visit, exhibit or speak at All-over-IP 2017!

Join All-over-IP 2017 to educate the Russian market on advanced technology, connect with key sales-partners, get quality leads, increase your brand awareness, network with the local industry. Companies interested in exhibiting should contact Alla Aldushina at aldushina@groteck.ru or Olga Fedoseeva at fedoseeva@groteck.ru.

10th Annual International ALL-OVER-IP 2017
Founded in 2008, All-over-IP is a networking platform for global IT, surveillance and security vendors, key local customers and sales partners where they share knowledge and exchange ideas that are financially rewarding for business. All-over-IP Expo brings together major brands to ensure the best marketplace for the latest technology and innovation, and to lead customers to the Next Big Thing.

Sponsored by AxxonSoft, Basler AG, dormakaba, Dahua Technology, Speech Technology Centre and Intra. Supported by The Russian Biometric Society.

10th All-over-IP International
November 22–24, 2017
Russia, Moscow, Sokolniki Expo

Photo: Olga Fedoseeva, Program Director, All-over-IP.