Faceter, Milestone Systems, AxxonSoft, Grundig Security, DSSL | TRASSIR, Hanwha Techwin and Avnet Silica have announced their speaking sessions at the Intelligent Video 2019 Conference, taking place at All-over-IP 2019, Nov 20 in Moscow. There is only 1 speaker slot available for booking in the conference. To reserve your speaking session please contact Olga Fedoseeva at fedoseeva@groteck.ru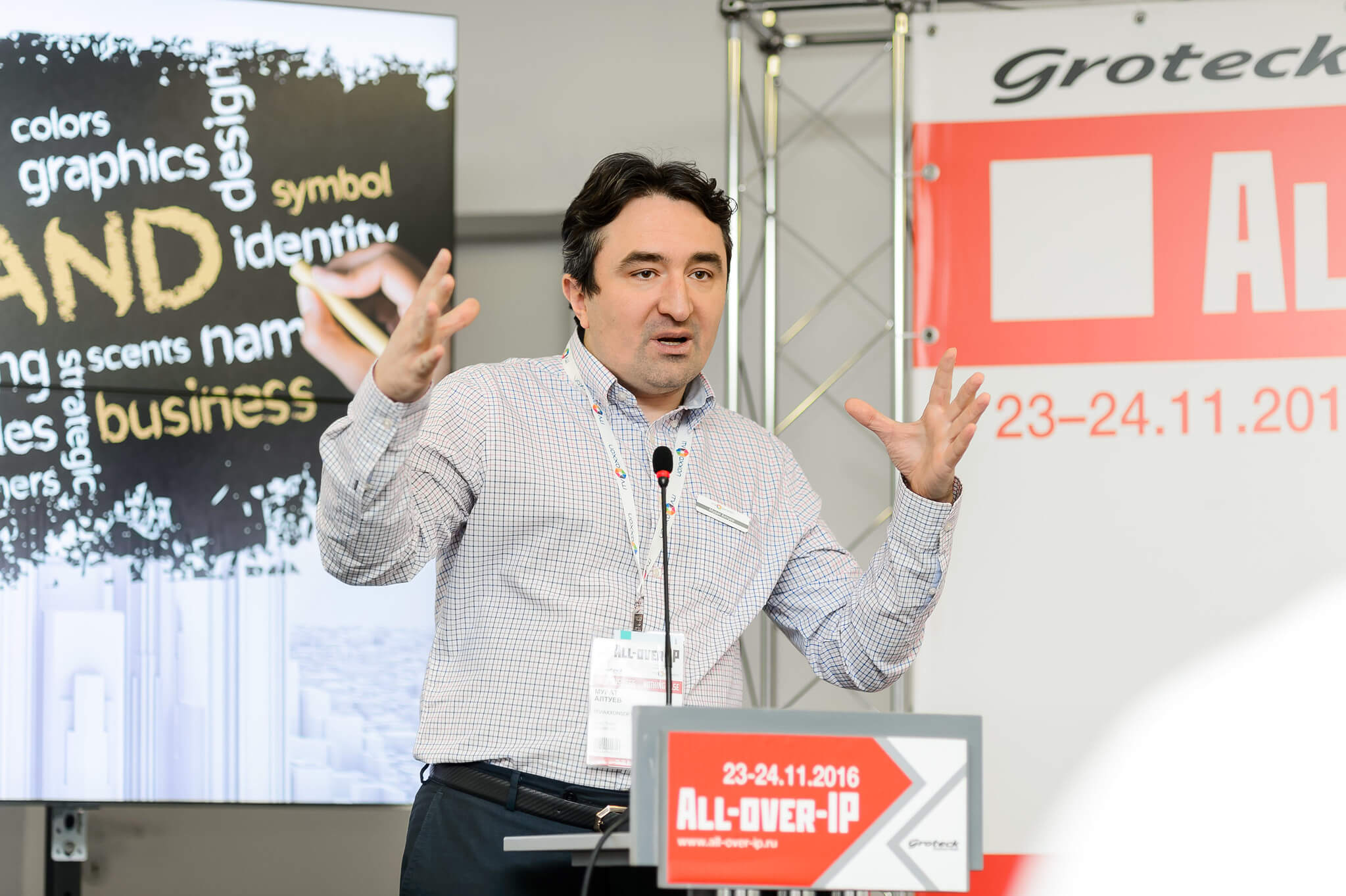 TECHNOLOGY LEADERS' DISCUSSION
AI and its impact on video surveillance. How can system integrators make higher profits with intelligent video analytics. Real-world use cases of AI paired with surveillance applications.
Industry experts: ITV Group, DSSL | TRASSIR, Hanwha Techwin, Avnet Silica
HEAR FROM MAJOR END-USERS
Best practices in intelligent video surveillance for large installations and critical infrastructures.
TMK (Russia's largest maker of steel pipes for the oil and gas industry)
Rosbank (a bank in Societe Generale Group)
Metalloinvest (a global steel and mining company)
AI approaches to unconventional security, safety and industrial operations challenges.
Alexander Denezhko, General Manager Russian/CIS, Grundig Security
Igor Falomkin, Chief Software R&D Officer, AxxonSoft
WISENET. One stop shop for intelligent video analytics by Hanwha Techwin
Mikhail Shakarov, Business Development Manager, Hanwha Techwin
VMS in integrated security installations. Transformation into data aggregation platform.
Dmitrijs Bazaevs, Country Manager, Milestone Systems
If you want to grab the last speaker session, fill in the form online or submit your paper at fedoseeva@groteck.ru.
12th Annual International ALL-OVER-IP 2019
Founded in 2008, All-over-IP is a networking platform for global IT, surveillance and security vendors, key local customers and sales partners where they share knowledge and exchange ideas that are financially rewarding for business. All-over-IP Expo brings together major brands to ensure the best marketplace for the latest technology and innovation, and to lead customers to the Next Big Thing.
General Sponsor: Grundig Security
Sponsors: ITV Group, Basler AG, Electronika, Rubicon, Faceter, Milestone Systems, Fort-Telecom, Rubetek, OSRAM LED Engin, HeadPoint
365 days per year: content and digital marketing initiatives
November 20–22, 2019: the in-person event
Russia, Moscow, Sokolniki Expo
www.all-over-ip.ru/en
Photo: Murat Altuev, General Manager, ITV Group