Two months ago I visited Milestone Integration Platform Symposium in Barcelona. Earlier this year Milestone Systems had the same event in Hanoi for the Asian region and a little later in Las Vegas for the Americas.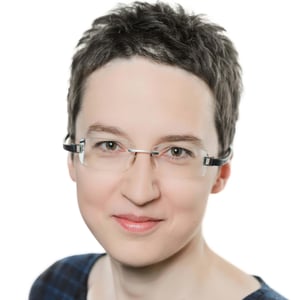 Pretty much every keynote speaker at the events stated a very simple thing.
You are going to die.
If you don't go beyond security.
If you don't leverage new technology to turn your security offering into something that can create value for businesses far beyond security.
I think it is a great topic to be included on the All-over-IP agenda in 2018.
I am looking for keynote speakers who are willing to educate Russian resellers on the Next Big Thing and show them how not to end up like Kodak who ignored technology that might destroy them in the future.
Let me know if you are interested at fedoseeva@groteck.ru. Thank you!
Kind regards,
Olga Fedoseeva, Program Director, All-over-IP
---
Vendors interested to improve their connections with Russian sales channels in this context, should contact Alla Aldushina at aldushina@groteck.ru or Olga Fedoseeva at fedoseeva@groteck.ru.

11th Annual International ALL-OVER-IP 2018
Founded in 2008, All-over-IP is a networking platform for global IT, surveillance and security vendors, key local customers and sales partners where they share knowledge and exchange ideas that are financially rewarding for business. All-over-IP Expo brings together major brands to ensure the best marketplace for the latest technology and innovation, and to lead customers to the Next Big Thing. Sponsored by AxxonSoft.

November 21–23, 2018
Russia, Moscow, Sokolniki Expo