A writer, inventor, lecturer and internationally recognized imaging specialist from Australia Vlado Damjanovski will be presenting at All-over-IP 2018 in Moscow this November.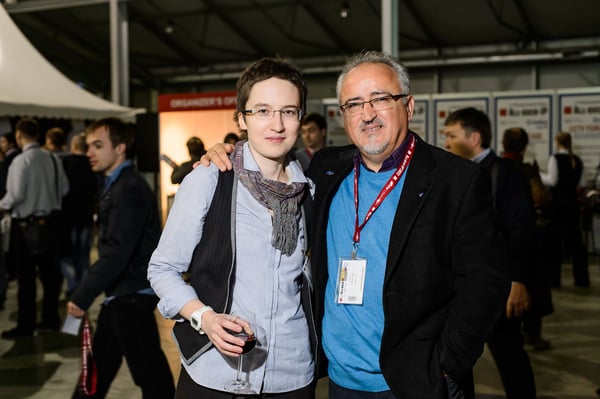 Vlado Damjanovski will be hosting sessions on VCA for Russian installers, consultants and distributors. He will cover his most recent research project as well as provide the latest updates in surveillance technology and what the future has in store.
Mr Damjanovski will also be launching his new book "CCTV, Third Edition: From Light to Pixels" in Moscow. His two previous editions have been best-sellers in Russia.
Join the show with your own keynote session to educate the local market on the Next Big Thing. Complimentarily brand awareness and digital marketing services will make your participation even more valuable for your business.
Fill in the form to apply online or email Olga Fedoseeva at fedoseeva@groteck.ru.
11th Annual International ALL-OVER-IP 2018
Founded in 2008, All-over-IP is a networking platform for global IT, surveillance and security vendors, key local customers and sales partners where they share knowledge and exchange ideas that are financially rewarding for business. All-over-IP Expo brings together major brands to ensure the best marketplace for the latest technology and innovation, and to lead customers to the Next Big Thing. Sponsored by AxxonSoft.

For exhibiting opportunities, please contact Alla Aldushina at aldushina@groteck.ru. For speaking opportunities please contact Olga Fedoseeva at fedoseeva@groteck.ru.

November 21–23, 2018
Russia, Moscow, Sokolniki Expo

Photo: Vlado Damjanovski, ViDi Labs, and Olga Fedoseeva, All-over-IP