All-over-IP 2018 introduced sales acceleration tools and new markets to the security and IT industry for the 11th time this year. Over the three days, on Nov 21–23 in Moscow leading vendors and solution providers connected with 4795 top quality system integrators, installation contractors, architects and engineers, telecom operators and high-profile professionals who manage physical security, cyber security and IT infrastructure to penetrate advanced technology and best practices across key local vertical markets, and to generate new business. 6496 leads were generated online to be cultivated for business and sales development of the show exhibitors and partners in 2019.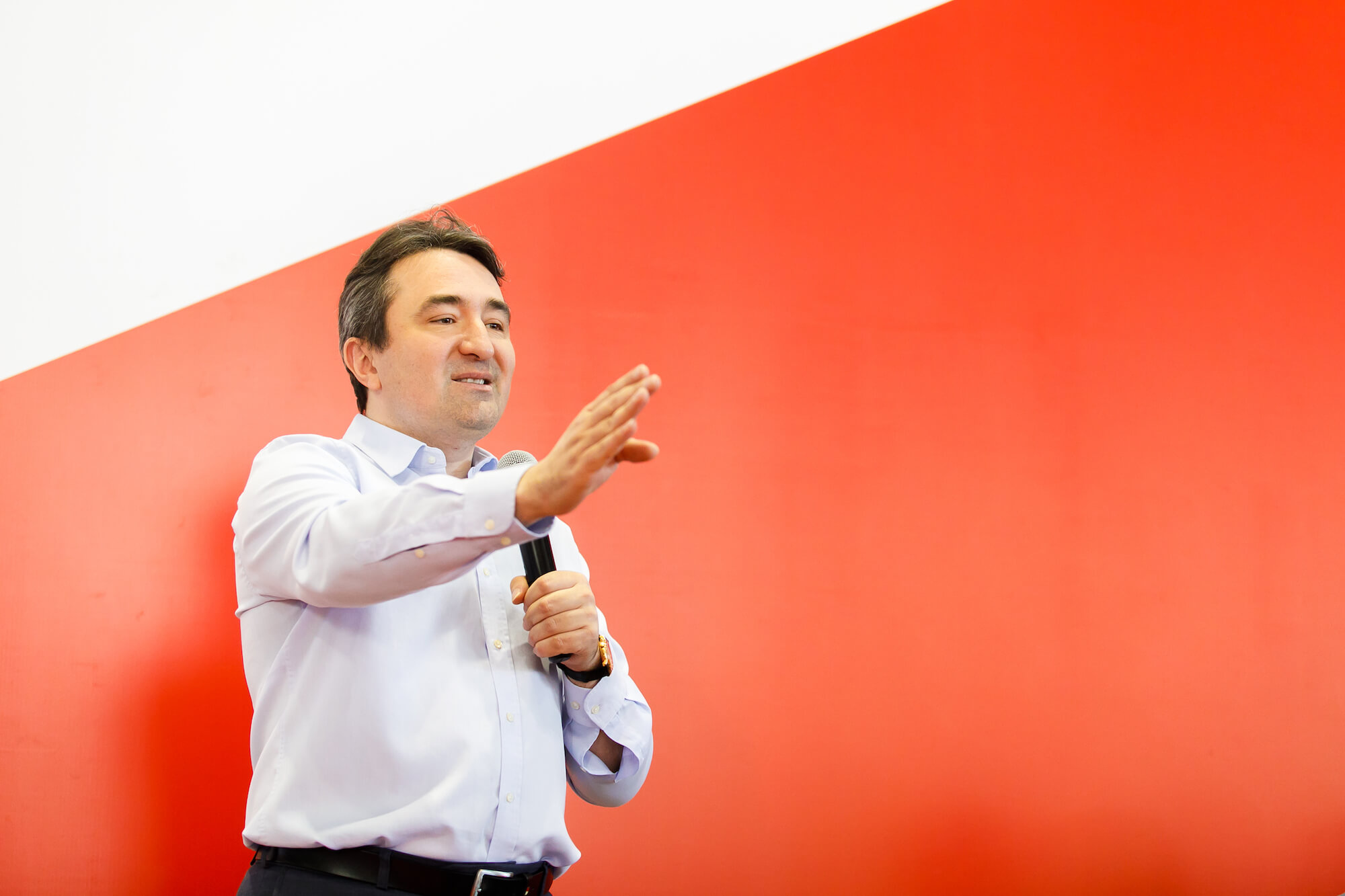 This year's congress part of the show that recognized wide-ranging topics and unparalleled content attracted customers from all over Russia. We were amazed at having resellers from Ekaterinburg, Krasnoyarsk and Khabarovsk visiting our booth. The show focus has finally shifted towards the content- and networking-driven event when exhibition serves to illustrate ideas, trends and technology discussed at the stages and conference rooms. Andrey Khristoforov, CSO, AxxonSoft
Dozens of industries came together for the co-located All-over-IP Business Forum and ITSEC Expo to become a one whole, a single creative industry where individuals, teams and companies collaborate to produce innovative solutions which are different to anything available, to accelerate their sales and to open up new markets. This year on familiar dates, technology leaders, key sales channels and large customers celebrated technology at double the rate. Most of the 109 sponsors, speakers, exhibitors and visitors were excited from the increased amount of ideas, useful connections and strategies resulted from the collocation of the two shows. 19% of the All-over-IP audience flocked from the co-located event – InfosecurityRussia / ITSEC 2018, those could be distinguished by white lanyards. All-over-IP visitors with red lanyards generated 25% of the ITSEC audience. That throws into sharp relief the fact the way the professional interests of both markets cross.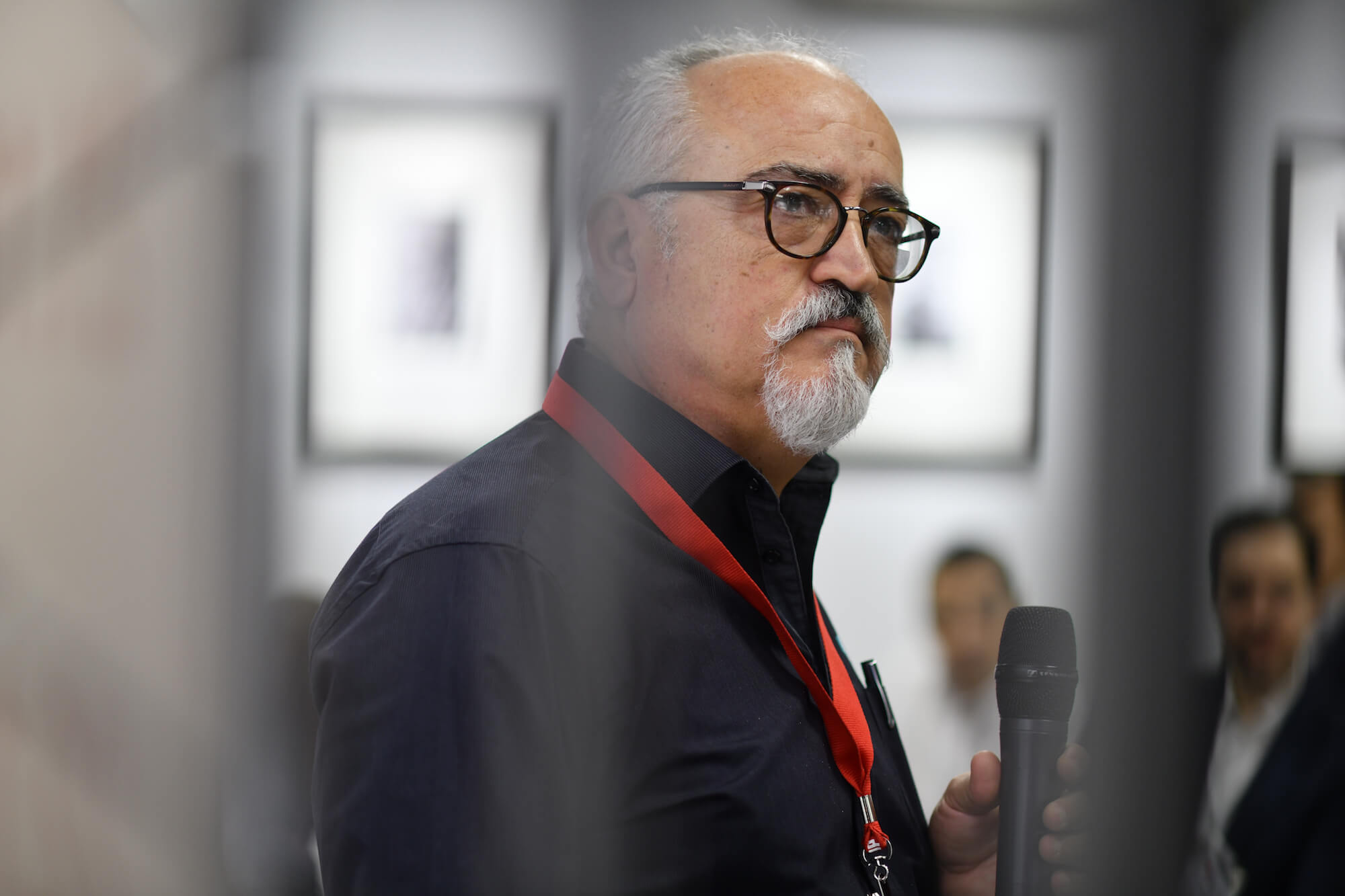 We joined All-over-IP 2018 under the banner of PSIM technology and brought together software developers, system integrators and large end-users for the first PSIM conference in Russia to unveil the benefits of introducing this category of software into organizations. We had a great discussion of strategies to integrate security applications and devices, control them through one interface, enforce response procedures and automate complex workflows in real-time to reduce human error. Nikolay Ovchenkov, Founder, Electronika
Planning visitor experience for 2018 we placed our stakes on various types of attractors including new topics, new trends, new or proven speakers, new educational and networking formats. The 2018 education programme was supported by 131 speakers and 9 partners including AxxonSoft, Basler AG, VIVOTEK, dormakaba, Canon, Electronika, Russian Biometric Society, The IoT Association and The Engineers & Architects Association. The most quality connections were generated in the conference halls and on the showfloor around a new set of subjects:
The show boasted a selection of new exhibiting companies such as Akuvox, Canon, Gotschlich, Microsemi, Nedap Identification Systems, Uniview, Xilinx, A-Access, Armtel, Delta Solutions, Domcontrol, EnterFace 3D, ER-Telecom, Factor Group, ICBCom, NAG, NPO Karat, Pulsar, Rostelecom, Rubetek Rus, Rubicon, STRIJ LPWAN-systems, Symway, TEKO. 2018 All-over-IP Exhibitors, Sponsors and Speakers >>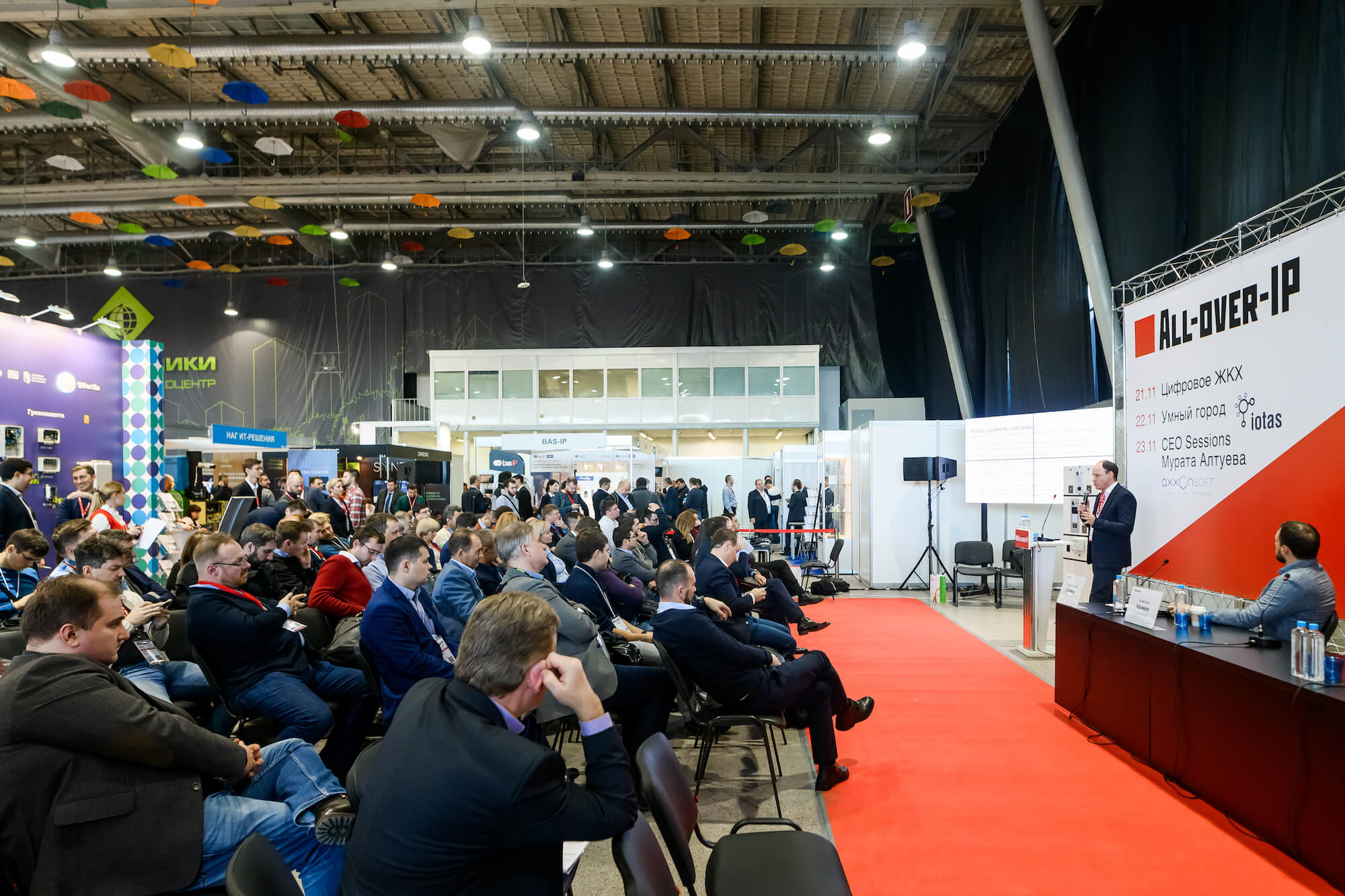 I did not expect the quality of people who were actually visiting the show this year. I did not know that All-over-IP would turn out to be such a good fit for us. We had many very interesting conversations at our booth. 90% of our visitors were involved in video surveillance business. They either sell complex solutions or integrate diverse system for end-users. Most people were looking for technology which is really good. It's our first time at All-over-IP, and I really enjoy being part of it. Przemek Tolpa, Channel Sales Manager, Microsemi Corporation
The three carefully curated days designed around new hot topics and influential people attracted visitors who are normally not easy to reach including architecture, engineering and construction professionals, real estate development companies, property managers. Never before had the show been visited by that many end-users from Manufacturing, Mining, Energy, Finance, Retail, Transport and Telecom sectors. The end-user count grew by over 55% compared to the year 2017 and made 35% of the total show audience represented by 1224 corporate security and IT officers from key verticals with specific requirements addressed to the show exhibitors.
A record number of All-over-IP visitors attended this year's speaking sessions over the past 11 years. In 2018, the conference attendance grew by 16,2% (1197 professionals) compared to 2017. The number of presentations delivered by brands to highlight their products and enabling technologies to a focused audience increased by 2,5 times compared to the year 2017: from 13 to 35. 2018 All-over-IP Educational Programme >>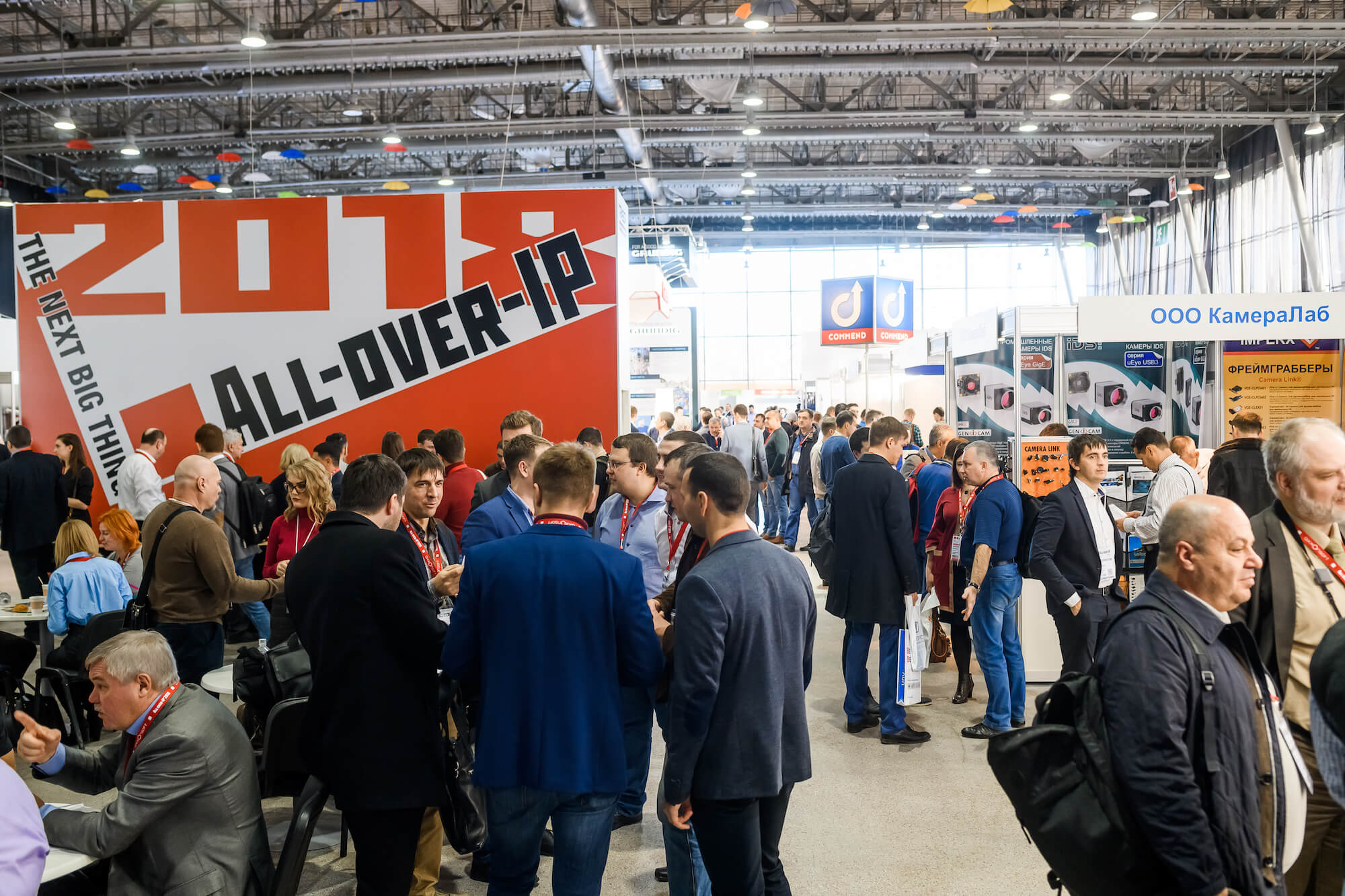 Thank you very much to Groteck for welcoming us at this great event again! We've been participating in the Machine Vision Conference and Expo hosted by All-over-IP for 6 years now. We highly appreciate the way the machine vision area is growing in exhibitors, speakers, visitors, topics on the conference agenda, and solutions on display. It was the right decision for us together with Groteck to start investing in such an activity back in 2013. Our technology highlights for this year include MIPI/CSI-2 camera interface for embedded imaging, new sensors up to 20 Mpx, different shutter generations, and applications that combine machine vision technology with advanced computing platforms and software tools to achieve once unthinkable functionality.
Lars Brinkmann, Group Leader Sales D, A, South & East Europe, Middle East Sales, Basler AG
Twice as many visitors (compared to 2017) were reached by traditionally major conferences on Machine Vision, Physical Access Control, Smart Cities and Biometrics.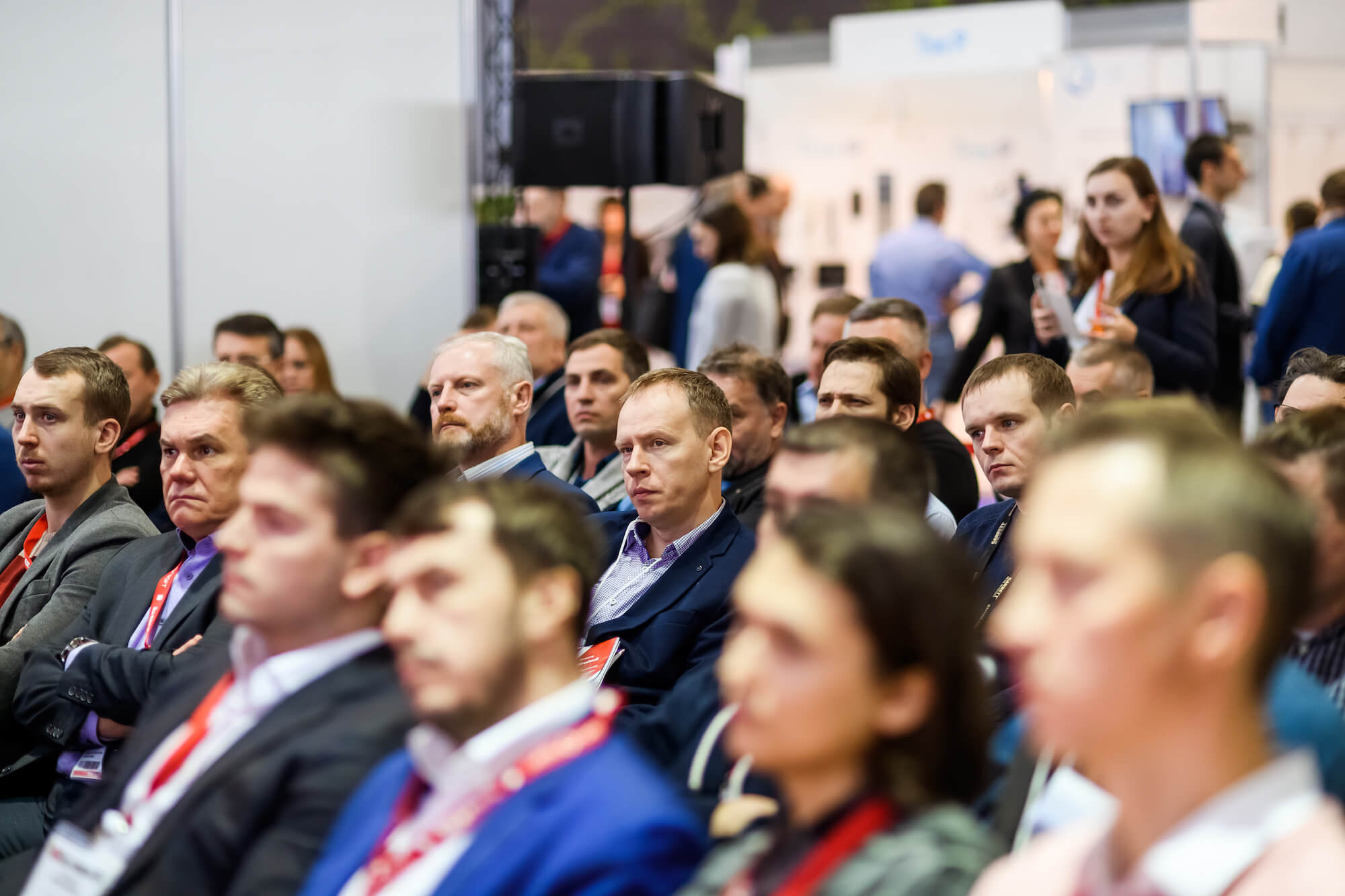 I am very happy that dormakaba sponsored Access Control Academy once again. It's clear to see the way the right-minded customer is looking to comprehensive security strategies and the aesthetics of solutions. The aesthetics of software-based integration. The aesthetics of devices. The aesthetics of managing and securing the movement of people, vehicles and assets as well as handling personal data.
Eugenie Kin, CTO, dormakaba Eurasia
Vertical briefings became a vital part of this year's show. Specific operational management challenges, global technology trends and business growth drivers were explored at 10 panel discussions by:
chief Security and IT officers from key sectors (manufacturing, mining, energy, transportation)

machine vision component manufacturers and solution providers
real estate developer and property managers
data centers
telecom experts
CISOs and CIOs
drone and anti-drone advocates
security and video surveillance leaders
the Security & Safety Magazine editorial board
members of the National Standardization Technical Committee TK 098 – Biometrics and Biomonitoring.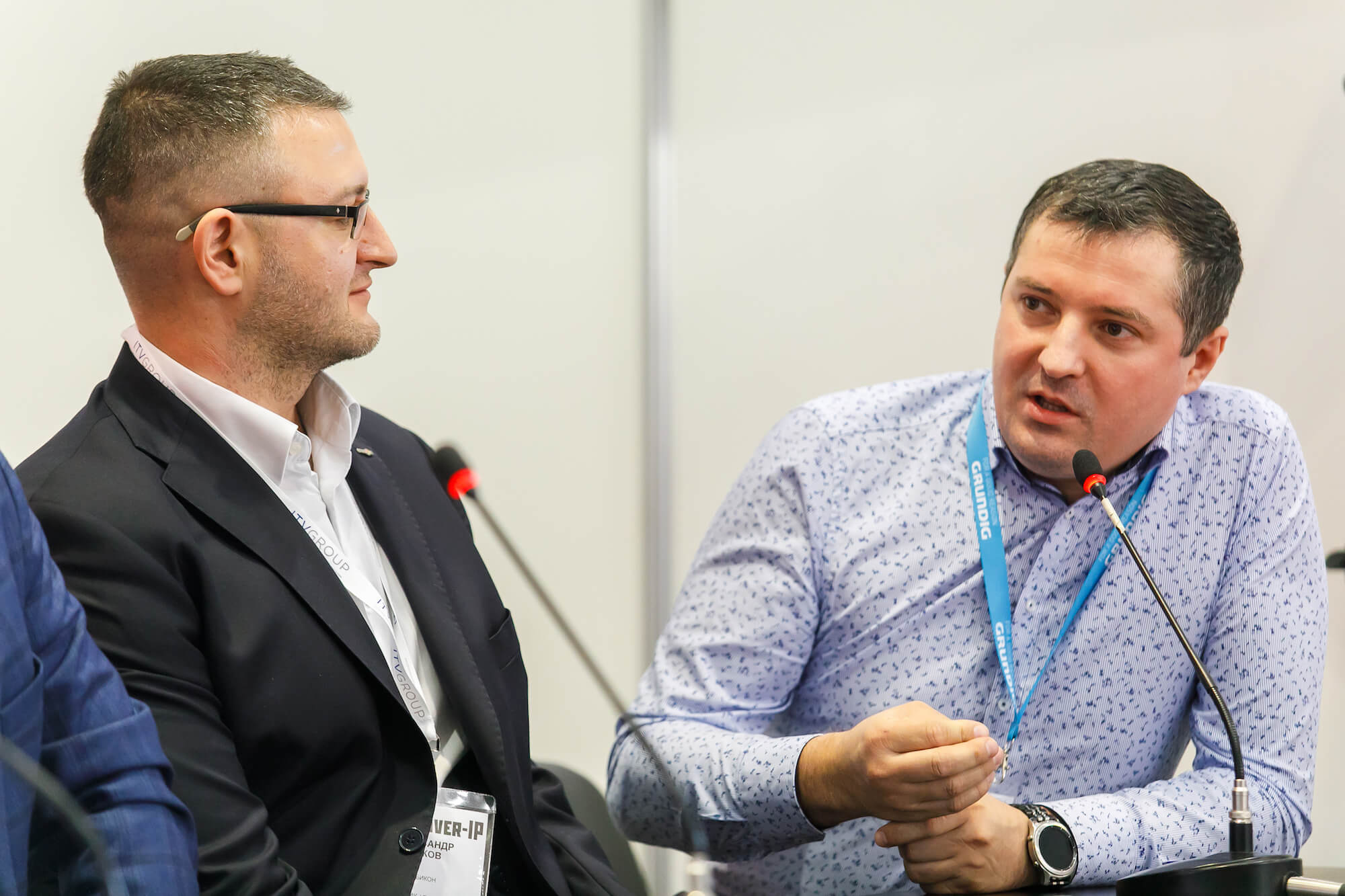 We exhibited at All-over-IP for the first time this year. We shared the best of our product and expertise at the exhibition and conference that aims at bringing the IoT to real estate. Great value is derived from the show being focused on the content and presentations of enabling technologies to focused audience groups instead of taking a traditional trade fair approach. The real estate environment is known for a long sales cycle, yet today we can say All-over-IP has been useful for us as we are currently engaged in talks with a few potential customers and partners from the show. Thank you, Groteck, and keep it up! Pavel Geyderikh, PR manager, STRIJ LPWAN-Systems
A distinguished line-up of keynote speakers was there to innovate and inspire. Cutting-edge technologies and concepts driven by the digital economy including AI, Industry 4.0, PSIM, vehicle identification and smart parking, IP intercom, embedded vision, video-enabled access control, cybersecurity in IoT were addresses by: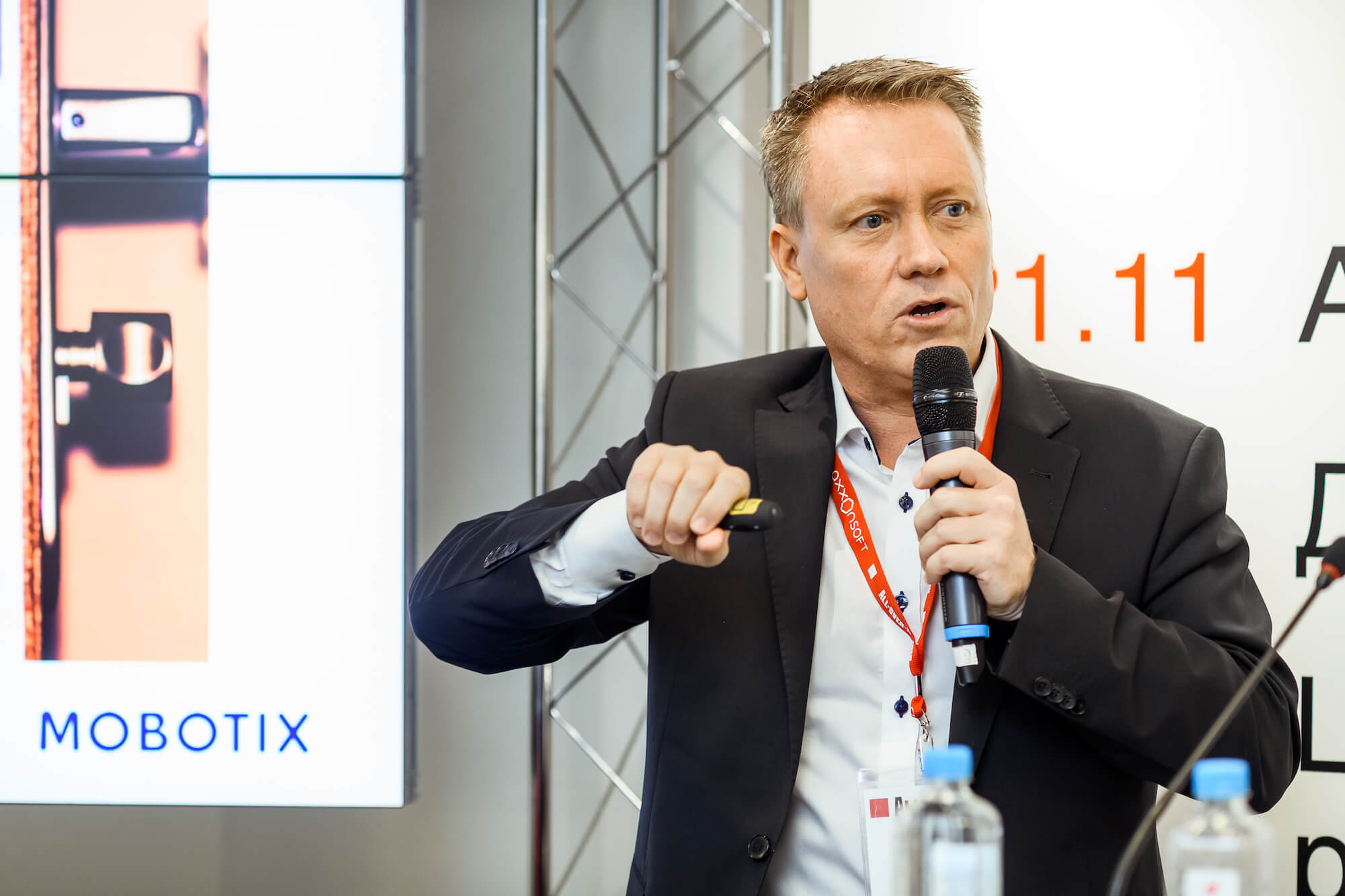 In my whole career I've never seen how busy the third day of the show can be. I mean never before. Nowhere before. A huge thank you to Groteck for allowing us to take advantage of every minute onsite. The show is closing today, clock reads 16pm, but nobody is leaving. Victor Shmyglyuk, Director Marketing and Advertising, Gotschlich Russia
Every second speaker and exhibitor expressed surprise on how busy the show was on the third day. Companies that had scheduled activities on the conference agenda across two or three days were absolutely satisfied with a healthy traffic flow of quality leads and a buzz generated around their stands. A number of show participants reported new business deals as a result of All-over-IP 2018.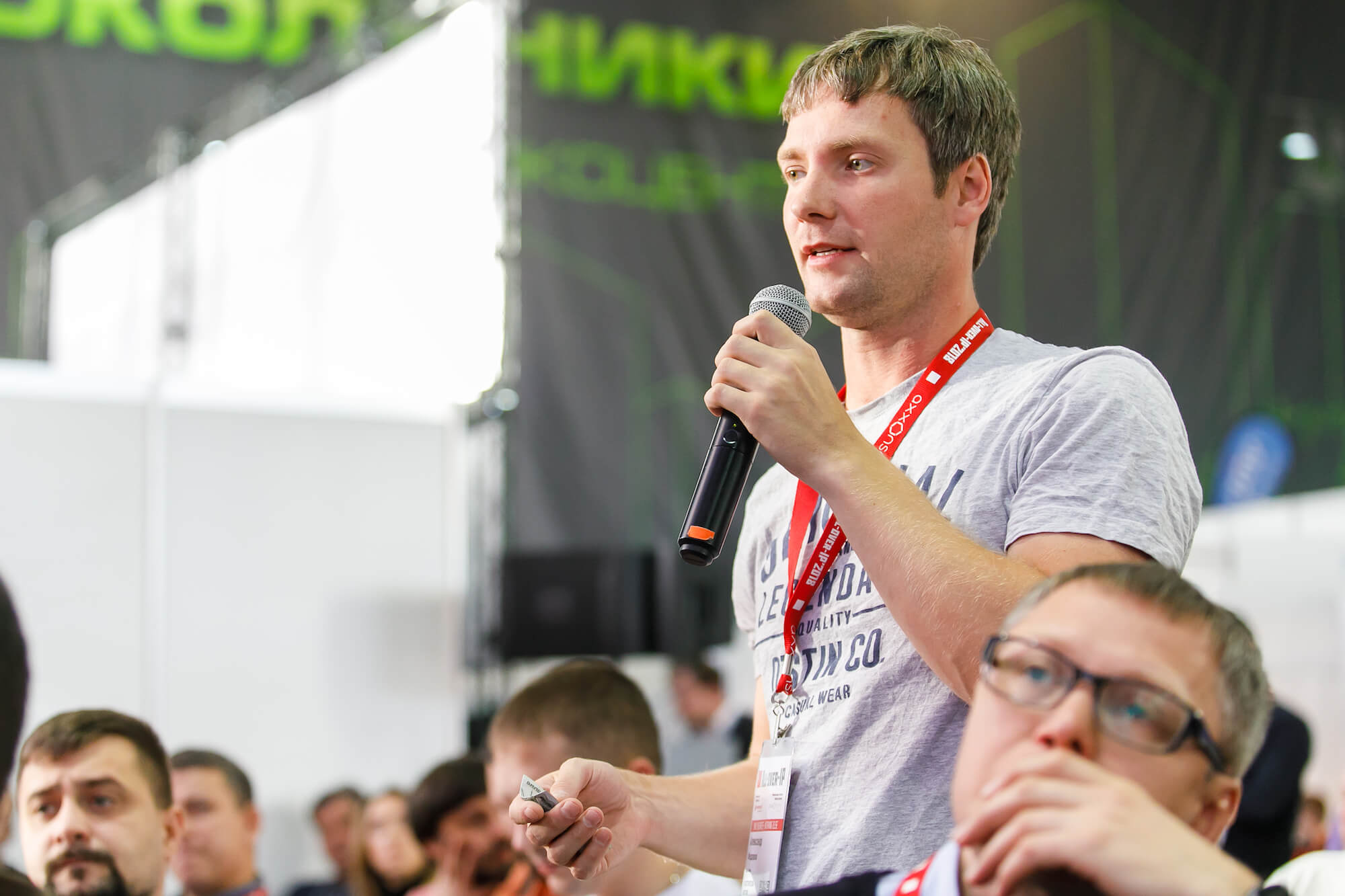 Grab early bird pricing for All-over-IP 2019 until January 31, 2019.
Please, fill in the form at the top of the page or contact Olga Fedoseeva
directly.